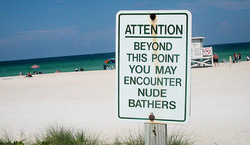 we set sail in April 2011 for fun in the sun
Pompano Beach, FL (PRWEB) October 16, 2010
April 25th through the 30th mark a historic event, the swinger cruises lining up for 2011 are showing to be some of the most sought after and fastest selling swinger cruises this far. The first cruise launches with room for 2500 occupants. The exotic trip will set sail in April 2011 for sun and fun in exotic destinations in Belize and Playa del Carmen, Mexico. Launching some days ago, the trip has already sold out 5 decks of the 13 total. The exotic trip includes island stops, local fun and planned outings, as well as day spas and relaxing adventures.
The ship has 13 decks, with a capacity of 2500, amenities include:

Sports court w/ basketball & volleyball
Rock climbing wall
Country club with golf simulator
Wifi and cell phone connectivity
Fitness center & day spa
Miniature golf course
Theme bars and lounges
Multiple restaurants including Portofino
There is also dedicated meeting space, teleconferencing equipment and presentation space if you need to take care of some business. The best rooms are selling out quickly so be sure to check back often for complete information on this high-seas swinging adventure! for More informationa nd to book now visit Swinger Cruise.
###