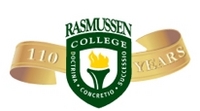 For new job seekers and recent college graduates, the key to success when it comes to landing a job is to target industries seeing the most growth
Minneapolis, MN (PRWEB) October 15, 2010
On Friday, October 8, the U.S. Bureau of Labor Statistics released its monthly Employment Situation report detailing an unchanged unemployment rate of 9.6 percent. While this number indicates that a large number of employers are still affected by slow economic growth after the recession, some industries continue to experience substantial job growth, says Rasmussen College employment expert Tamryn Hennessy.
"As sweeping reforms drastically alter the healthcare landscape and medical breakthroughs lengthen average life expectancy, qualified healthcare professionals are in higher demand than ever," National Director of Career Development for Rasmussen College Hennessy said. "Job seekers must acquire education and skills tailored to such in-demand fields in order to compete in an increasingly competitive job market."
Indeed, despite the largely stagnant numbers released by the Bureau of Labor Statistics, the Employment Situation report noted the healthcare sector added 24,000 jobs last month and has increased by an average of 21,000 jobs per month this year. Similarly, the report also indicated growth within management and technical consulting services, with the Bureau of Labor Statistics naming the industry the fastest growing among all occupations. Graduates with expertise in information systems, technology, business, management, and other related areas may enter this in-demand field.
For new job seekers and recent college graduates, the key to success when it comes to landing a job is to target industries seeing the most growth, Hennessy also said. To ensure its students are positioned to land a job upon graduation, Rasmussen College Career Placement Services professionals study job growth trends to determine occupational fields with the greatest opportunity for growth. Fields seeing the highest career growth are reflected through the college's available Bachelor's and Associate's online and on campus degree programs. Job placement for graduates is supported further by an on-site team of career experts who help students network, provide interview tips, and inform them of area job openings.
"It is imperative that students have access to career services advisors who have relationships with local employers who can provide assurance that their degrees align with in-demand careers," Hennessy explained. "This parallel is particularly valuable in an uncertain economy and reflects the growing value of career-focused degree programs."
Rasmussen College offers education opportunities tailored for growing industries through its School of Technology and Design, School of Business, School of Nursing, School of Allied Health, School of Justice Studies, and School of Education. At graduation, students meet with advisors through Rasmussen College career placement services to learn how to maximize the skills and knowledge they have acquired throughout the job search process. From resume and cover letter editing to networking and portfolio development, career services advisors help students fully prepare for the job search and gain a leg up on the competition.
ABOUT RASMUSSEN COLLEGE:
Founded in 1900, Rasmussen College is a premier provider of educational experiences, dedicated to the growth and development of its students, employees, and the communities it serves. Accredited by the Higher Learning Commission, Rasmussen College offers Bachelor's and Associate's degrees in fields with the greatest occupation opportunities to more than 15,000 students both online and through its network of 21 campus locations. By partnering with leading universities, Rasmussen offers opportunities to students beyond the Bachelor's level. The Rasmussen Partner Network gives students the opportunity to earn Master's and Doctoral degrees completely online, at their own convenience, from prominent universities around the country. To learn more about Rasmussen College, please visit http://www.Rasmussen.edu.
# # #