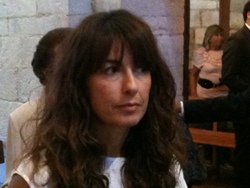 'its only been through exceptional hard work and a huge stroke of good fortune for the clients'
(PRWeb UK) October 14, 2010
After several years of fighting with Builders and Courts and Banks, Alonso & Haro Solicitors of Cartagena, Spain, have found a remarkable and exclusive method of guaranteeing its clients, 100% of the money Judged to be due to clients, by the High Court in Alicante.
Those clients that had lodged a claim with the High Court and have been successful with a Judgment ref: 275/2008, will know that they have been granted 35% of their Bank Guarantee. This 35% will be paid in two lumps, the first being 10% due in 4 years time and the remaining 25% at the end of 5 years. This will return a 65% loss to all clients. However the Barristers employed by Pilar Alonso have found a way to return 100% of the clients investment and with an expected return of 6 months.
Several clients that had bought in the 'Herrada Del Tollo SA' development have already received 100% of their Bank Guarantee. The amount of the Guarantee is the amount that the High Court Judged to be due to the clients.
There is now the opportunity for all those clients to have returned to them their Guaranteed money but as in most things there is a window of opportunity through which these claims can be successfully made. Its well know that many Banks in Spain try and make payments as slowly as possible, if ever, and as a result Alonso & Haro are pushing through as many claims as possible to ensure the best possible results.
Managing Partner, 'Pilar Alonso' claimed that 'its only been through exceptional hard work and a huge stroke of good fortune for the clients' that any money will be seen in the short term and nothing short of miraculous that 100% of their money can now be returned. Pilar Alonso is making it clear than if their are any clients from the UK and Spain that have bought property in Spain and have lost their money through the developer being made insolvent, that she will charge NO Fees for the recovery of funds.
To explain more Alonso & Haro are holding an emergency meeting on the 21st October 2010 at 12 noon in the Law Society offices in Murcia. This is open to all clients and prospective clients.
Those interested people can contact Pilar Alonso on e mail at: alonso(at)ah-solicitors(dot)com or by phone on 0034 616910803.
###