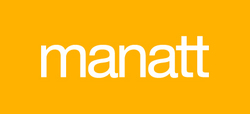 Los Angeles, CA (PRWEB) October 15, 2010
Manatt senior partner L. Lee Phillips and counsel Jordan Yospe have been recognized as two of the city's Top 40 Entertainment Lawyers in the October 11 Los Angeles Business Journal's "Who's Who in L.A. Law" report. For 2010, the annual report focused exclusively on the entertainment industry, and studio heavyweights, talent agents, managers and legal experts were surveyed to select those lawyers who enjoy the best reputations in the industry and have worked on the most noteworthy matters in the past year.
A leader in the music industry for over 35 years, Phillips has earned a reputation for intelligence, creativity and integrity in representing major musicians, recording artists, composers, record companies and publishing companies. Mr. Phillips focuses primarily on contract negotiations within the music industry and acts as the general legal advisor to a multitude of artists and companies in this field.
Phillips clients include a variety of internationally renowned performers including Barbra Streisand, Brian Wilson, Burt Bacharach, Carly Simon, The Eagles, Glenn Frey, Kenny Loggins, Randy Jackson, Steve Perry, Tracy Chapman and Yanni. Mr. Phillips' broad base of knowledge enables him to provide his clients with strategic and tactical guidance, as well as the gamut of legal advice ranging from litigation, licensing and corporate issues to copyright, privacy, tax issues and the sale of publishing catalogs, among other matters.
Yospe is recognized as one of the country's leading brand integration experts and an authority in sourcing, negotiating, and managing brand integration deals for feature films, television, new media, music, and video games. His work includes negotiating and drafting multimillion dollar integration and activation agreements, as well as executing the business and creative elements of those agreements during pre-production, principal photography, post-production, and domestic and international distribution. Earlier this year, Yospe's pioneering work on the integration of brands into entertainment was featured in a front page story in The New York Times.
The Los Angeles Business Journal honor follows recognition for Phillips and Yospe from The Hollywood Reporter, which in July named both "Power Lawyers," the publication's annual list of the most influential attorneys in the entertainment industry.
About Manatt, Phelps & Phillips, LLP
Manatt, Phelps & Phillips, LLP, is one of the nation's leading law firms, with offices strategically located in California (Los Angeles, Orange County, Palo Alto, San Francisco and Sacramento), New York (New York City and Albany) and Washington, D.C. The firm represents a sophisticated client base – including Fortune 500, middle-market and emerging companies – across a range of practice areas and industry sectors. For more information, visit http://www.manatt.com.
###