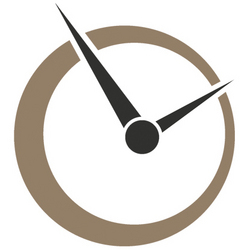 Online appointment booking is just the tip of the iceberg when it comes to BookedIN.
Winnipeg, MB (PRWEB) October 16, 2010
BookedIN Appointment Manager, the latest solution for online appointment booking, has just announced that it's celebrating its launch by offering a limited-time free trial. The free trial, which is open to any business which relies on booking appointments, will allow users to explore some of the innovative features of the application and provide feedback for the ongoing development.
"With BookedIN we've tried to address a lot of small business pain-points. To ensure the application meets that goal we need as much feedback as possible from our users," said Mike Iwasiow, creator of BookedIN Appointment Manager. "We've been working behind closed doors for too long, we can't wait to see how business owners respond to all of the new features we've created."
Features such as smart scheduling algorithms, a streamlined interface and several tools designed to make the process of finding and booking appointments easier than ever, all of which have been developed using the Google Web Toolkit. This ground-breaking development tool has been embraced by the BookedIN development team, which means more stability for the user and more possibilities in the future.
"Online appointment booking is just the tip of the iceberg when it comes to BookedIN," said Iwasiow. "But we need to nail it before we start to expand our focus. That's why this phase is so important."
Whether they have experience with online booking software or not, users are encouraged to sign up, report feedback and make comments. During the trial period, which will last until the end of November, users will have the chance to discover the benefits of online appointment booking for themselves. To join the free trial, or find out more about BookedIN Appointment Manager, visit http://www.bookedin.net.
###