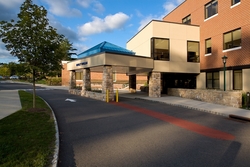 The Breast Care Team at Summit Medical Group is delighted to have achieved the Certified Quality Breast Center of Excellence designation
Berkeley Heights, NJ (Vocus) October 17, 2010
Summit Medical Group Breast Care Center has recently been recognized as a Certified Quality Breast Center of Excellence in the National Quality Measure for Breast Centers Program (NQMBC) This distinguished honor represents a commitment by this breast center to provide the highest level of quality breast health care to patients in their community. Summit Medical Group Breast Care Center is one of eight centers in the nation and the only breast care center in New Jersey to attain this top certification.
Measuring and comparing quality performance is essential in assessing patient care and allocating resources where improvement is desired. In today's dynamic health care industry, breast centers are faced with providing quality care while simultaneously keeping costs under control. A center's staff must not only be familiar with existing standards of care, but must also be aware of new advances in technology. Summit Medical Group Breast Care Center actively ensures they provide the best possible care to patients in their community.
Summit Medical Group Breast Care Center offers comprehensive support and care of benign conditions and all stages of breast cancer. Its comprehensive Breast Care Center team is comprised of breast surgeons and a coordinated system of referrals to counseling services, genetic testing, nutrition support and financial assistance. Women receiving care at the Summit Medical Group Breast Care Center also have access to a Breast Nurse Navigation Program, with a registered nurse who guides them through every step of their treatment.
Summit Medical Group Chief Medical Officer, Robert M. Brenner, M.D., M.M.M., states, "It is very satisfying to realize the benefits in patient care by bringing multiple disciplines together. It is also rewarding to obtain national recognition in this regard. I believe this is the true benefit of a multispeciality group; where integrating the care is a multiplier for the patients benefit."
"The Breast Care Team at Summit Medical Group is delighted to have achieved the Certified Quality Breast Center of Excellence designation," notes Clinical Program Manager and Nurse Navigator, Carol Boyer, RN, MSN, APN, CBPN-C. "This certification validates that our mission to be the best and to provide the highest quality of breast care services to our patients in a caring and timely manner."
The NQMBC were developed by referencing the Health Care Advisor Boards Clinical Quality Dash Board for breast centers published in 2004. The NQMBC reflect more that five years of work, which has culminated in the adoption of more than 33 National Quality Indicators. Data submitted by Summit Medical Group Breast Care Center on 31 of these quality indicators provided the National Consortium of Breast Centers with the quality results necessary to award this certification.
ABOUT THE NATIONAL CONSORTIUM OF BREAST CENTERS
The National Consortium of Breast Centers promotes excellence in breast health for the general public through a network of diverse professionals dedicated to the active exchange of ideas and resources. It serves as an informational resource and provides support services to those rendering care to people with breast diseases through educational programs, newsletter, a national directory and patient forums. It encourages professionals to concentrate and specialize in activities related to breast disease and encourages the development of programs and centers that address breast disease and promote breast health. It facilitates collaborative research opportunities on issues of breast health; and developed a set of core measures to define, improve and sustain quality standards in breast health care programs and for quality programs in all types of breast health care facilities.
ABOUT SUMMIT MEDICAL GROUP
Summit Medical Group (SMG) is the largest privately held multispecialty medical practice in New Jersey. SMG has pioneered information technology advances in health care with its early adoption of electronic health records and e-prescribing. With more than 200 highly qualified providers, it serves as an exceptional health care model for the state. SMG treats more than 55,000 patients per month at its main campus in Berkeley Heights as well as its satellites in Berkeley Heights, Morristown, Millburn, Shorts Hills, Summit, Warren, and Westfield. As one of the East Coast's premier multispecialty groups, SMG has provided exceptional primary and specialty care since 1929. For more information, please visit http://www.summitmedicalgroup.com.
# # #