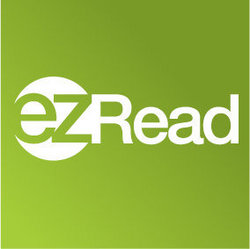 San Jose, CA (PRWEB) October 16, 2010
EZ Read Inc. proudly announces their complete eBookstore overhaul this week; a website that caters to "green" eBook readers and casual book browsers alike. The chic and easy-to-navigate store still features over 200,000 pay eBook titles, as well as a massive selection of free classics. Designed with readers in mind, EZ Read brings the local bookstore experience home with staff reviews, indie recommendations, and off-the-chart suggestions.
EZ Read also announces their Beta test launch of an innovative writing, conversion, and publishing template for authors. Users can create or convert their own perfectly formatted ePub or PDF file, and then put it up for sale in the Indie Marketplace on EZ Read. Or, they can simply share the eBook with friends for practical and effortless digital sharing between multiple eBook readers. This new step in publishing eliminates upfront fees and rejection letters for independent authors, and welcomes risk takers.
To celebrate the eBookstore's re-launch and the eBook publishing site, EZ Read is hosting 10 weeks of prize giveaways beginning from October 10th and onward. iPod touches, eBook readers, "Hunger Games" prize packs, cash prizes, and an iPad will all be given away to readers via Twitter, Facebook and EZ Read's website. Users can check back every week to see the latest weekly giveaway and try their hand at winning some fabulous prizes, at facebook.com/ezreadbookstore, or twitter.com/ezreadbooks.
Separating themselves from the major label publishing crowd, EZ Read Inc. strives to remain a friend to the author, customer, and book lover alike. With their new publishing services, the upper hand belongs to writers and readers; it's as EZ as that.
# # #