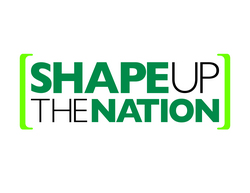 Providence, RI (PRWEB) October 18, 2010
Shape Up The Nation, the innovative provider of social networking-based online corporate wellness services, will participate in the 2010 Connected Health Symposium in Boston, MA from October 21-22. The Connected Health Symposium, presented by the Center for Connected Health, a division of Partners HealthCare, will discuss and debate ways to move health care beyond the hospital and clinic and into the day-to-day lives of those who need it most.
Mike Zani, chief executive officer of Shape Up The Nation, will be a panelist for the "Making Health Contagious: Can We Change People's Behavior by Influencing Their Social Networks? And If We Can, Should We?" breakout session. This session will take place on Friday, October 22nd and will explore how individuals can experience long-term healthy behavior change through the peer-to-peer motivation and accountability of social networks.
Zani will also participate in a session being held on October 20th, the evening before the conference kicks off. This session, titled "Demystifying Venture Capital for Healthcare," will discuss how CEOs of companies focused on connected health received funding for their idea. The session will also consider the challenges of forming a company in this space, as well as how venture capitalists view the connected health arena.
Employers and health plans are invited to attend the conference to learn about innovation in healthcare and discover new strategies for improving the health of large populations. The 2010 Connected Health Symposium is being held at Boston Park Plaza Hotel & Towers. Registration for the event is still open online at http://www.connected-health.org.
About Shape Up The Nation
Shape Up The Nation is the first corporate wellness company focused on leveraging the power of trusted social networks to promote healthy living. Founded in 2006, Shape Up The Nation has pioneered an innovative approach to behavior change that uses social networking to reduce health care costs by improving the health of large populations through peer motivation, support, and accountability. Shape Up The Nation's evidence-based online platform is used by more than 120 leading self-insured employers and health plans. For more information, visit http://www.shapeupthenation.com.
###