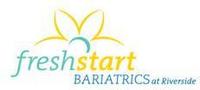 Although it is always challenging to begin to use new technology, both patients did well and one left the hospital after only a one night stay.
Columbus, OH (Vocus) October 18, 2010
Bariatric surgery patients already have many reasons to be happy following weight loss surgery. Procedures such as gastric bypass offer patients a new lease on a healthier life. But now, thanks to the da Vinci Si Surgical System, patients have one more thing to be happy about: a less painful surgery with faster recovery times.
Stephan R. Myers MD, FACS, is the head bariatric surgeon on the Fresh Start team and recently began using the da Vinci robot to assist with operations.
"Last Tuesday, I performed two gastric bypass operations with the assistance of the da Vinci surgical robot," Myers said. "Although it is always challenging to begin to use new technology, both patients did well and one left the hospital after only a one night stay."
Dr. Myers cited the following reasons for using the da Vinci robot for his gastric bypass procedures:
1. Stronger surgical anastomosis or "connection" during bypass
2. Patients are less likely to bleed
3. Fewer, smaller incisions can be used
4. Patients experience less pain at trochar incision sites
5. No need for largest incision to pass circular stapler
Other members of the medical staff at Fresh Start are also noticing the impact. "The results are not subtle," said Mike Palasek, a CRNFA who has assisted with two operations. "The patients who had their operation robotically are having much less pain."
The Fresh Start Bariatrics team at Riverside Methodist has now completed four robotically assisted gastric bypass operations. Two of these patients were able to go home the day after their operation, instead of after the typical two-day hospital stay. The patients also appear much more comfortable the day after the operation.
Dr. Myers is optimistic about the da Vinci robot's future with the program. "This important device will be able to help make this operation even safer and better," he said. "I will have the opportunity to use the robot to perform a gastric bypass for three more patients in the coming week."
Intuitive Surgical, Inc., the manufacturer of the da Vinci Si Surgical System, has expressed its satisfaction with the results the Fresh Start Bariatrics team has been seeing. "OhioHealth has established itself as a leader in robotic surgery and Dr. Myers has established himself as a leader in bariatric surgery," a representative from the company said. "This is another application where da Vinci is helping surgeons deliver minimally invasive surgery to a broader base of patients every day."
Learn more about the da Vinci robot at http://www.IntuitiveSurgical.com.
About Fresh Start Bariatrics:
What makes Fresh Start Bariatrics so unique is our compassion for each patient as an individual. In fact, our highly personalized care is the reason Fresh Start Bariatrics at Riverside Methodist Hospital stands out from other bariatric surgery programs in Ohio. Our team approach means you will have support every step of the way throughout this life -changing and life-saving procedure and every one of our operations is performed at Riverside Methodist Hospital, respected nationwide for exceptional patient care and outstanding results. That is why so many people from all over Ohio choose Fresh Start Bariatrics. If you think you may be a candidate for weight-loss surgery, sign up for one of our free seminars or visit http://www.freshstartbariatrics.com.
###