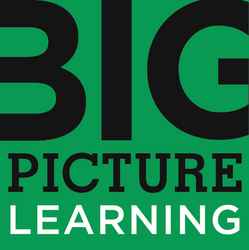 Mayor Booker has been an instrumental force in bringing education to the forefront of public discussion in the United States
Newark, NJ (Vocus) October 16, 2010
A student-centered curriculum, close relationships with teachers, and real-world internships are the hallmarks of an education model that can best serve students most at risk of dropping out, according to Big Picture Learning. After working with Big Picture Learning for two years, Newark's leaders agree.
Big Picture Learning will host an event in Newark on October 18th, presenting the non-profit's innovative and research-proven approaches for boosting high school graduation and post-secondary enrollment rates. During this time, Big Picture Learning will also present the Second Annual Innovation Award, co-sponsored by CVS Caremark, to the Honorable Mayor Cory A. Booker to honor and call attention to his trailblazing actions as a leader in the forefront of reforming education in the United States.
Mayor Booker has been a strong supporter of Big Picture Learning's work, supporting their efforts to start three new schools in the city. These schools, which are part of the Newark Innovation Academy (NIA), are currently in their second year and are flourishing. "Mayor Booker has been an instrumental force in bringing education to the forefront of public discussion in the United States," Big Picture Learning co-founder Dr. Elliot Washor says. "He and his team have taken risks to support our work, and these risks have proven effective. It is now time for his example to be recognized, and hopefully, to have impact on other's actions."
In addition to the award presentation honoring Mayor Booker, the program will include commentary from Big Picture Learning's founders, Washor and Dr. Dennis Littky; Dan Pink, Big Picture Learning Board Member and international best-selling author of Drive and A Whole New Mind; and from students about their experiences as learners in Big Picture Learning schools. Big Picture Learning will also recognize the following foundations for their generous support of their work in Newark, NJ: The Geraldine R. Dodge Foundation, The Nicholson Foundation, The Schumann Fund for New Jersey, and The Victoria Foundation, Inc.
Last year, Clayton M. Christensen, the Robert & Jane Cizik Professor of Business Administration at Harvard Business School, was honored with the inaugural Innovation Award. Author of the award-winning book, The Innovator's Dilemma, Christensen was honored for his extensive work in defining, recognizing, and valuing the concept of disruptive innovation, a key initiative of Big Picture Learning's mission and vision.
Recently lauded by President Obama as a successful school model that effectively reduces the drop out rate and prepares students for 21st century careers, Big Picture Learning schools are a quickly growing international educational network. In addition to the three schools in Newark, the Big Picture Learning design is being implemented in over sixty schools across eighteen states and has partnering schools in Australia, The Netherlands, and Canada. In the fifteen years since its inception, Big Picture Learning has served over 25,000 students worldwide. Big Picture Learning touts a highly-praised and innovative school design grounded in personalization and real-world learning opportunities that has been successfully implemented in grades K-12 with incredible results. This design is applicable and beneficial for all students, both at-risk, over-age, and/or under-credited as well as gifted and talented youth.
Big Picture schools average a 90% attendance rate. In the 2009-2010 school year, the Big Picture Learning network achieved an 89% graduation rate across its schools. Big Picture graduates are members of the U.S. demographic groups who are the least likely to complete high school, enroll in college, or attain postsecondary degrees (85% of BPL schools receive Title I funding; 67% of students are eligible for free/reduced lunch); however, in the 2009-2010 school year, 95% of students were accepted into college.
About Big Picture Learning
The Big Picture Learning design is a dynamic approach to learning, doing, and thinking that has been changing the lives of students, educators, and entire communities since 1995. All of components of the design are based on three foundational principles: first, that learning must be based on the interests and goals of each student; second, that a student's curriculum must be relevant to people and places that exist in the real world; and finally, that a student's abilities must be authentically measured by the quality of her or his work. Hallmarks of the Big Picture design include small schools, close relationships with a four-year peer group and advisor (teacher), and individualized curricula that arise from student interests and tie to extensive internships under expert mentors.
For more information, visit http://www.bigpicture.org.
###