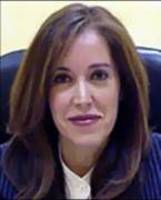 We are excited and proud to provide this informative and educational workshop to current and past clients year after year. Since holding our first workshop over 20 years ago, we have only seen amazing advances in the manufacturing industry and we look forward to sharing our ever-increasing knowledge with the attendees on an annual basis
Rio Rico, AZ (Vocus) October 15, 2010
This week, Collectron International Management, Inc., the original Maquiladora Shelter Plan Program Provider, welcomed manufacturing professionals from across the world for the company's annual International Customs Workshop. Held at Esplendor Resort in Rio Rico, AZ, the all-day event featured workshops led by U.S. and Mexican business and government leaders on a variety of customs-related topics.
Maria Elena Rigoli, President of Collectron International Management Inc. and one of Expansion magazine's 50 Most Powerful Women in Mexico, welcomed attendees and led the kick-off to the 2010 workshop.
"We are excited and proud to provide this informative and educational workshop to current and past clients year after year. Since holding our first workshop over 20 years ago, we have only seen amazing advances in the manufacturing industry and we look forward to sharing our ever-increasing knowledge with the attendees on an annual basis," said Rigoli.
Introductory remarks were provided by the Mayor of Sonora, Nogales, Mexico, C. Jose Angel Hernandez Barajas, who offered invaluable insight into customs and the maquiladora industry, particularly Collectron International Management, Inc. which continues to be recognized for its ongoing quality in manufacturing as well as commitment to education and jobs.
Joining Collectron President Maria Elena Rigoli were important industry leaders and dignitaries including: Ing. Juan Gim Nogales, State Director of the Maquiladora Industry; John M. Peterson LLP, U.S. Customs Attorney; and US Customs Officers Mr. James Tong and Mr. Guadalupe Ramirez.
More than 100 attendees were present for the day-long workshop. Participants chose to attend any of the nine total workshops held, including (but not limited to):
Common U.S. Customs Practices, a workshop focused on the U. S. Custom's trade programs, requirements and laws imposed by the U.S. Government.
Intermaquila Transfers, a workshop teaching the mechanisms that allow companies under the IMMEX program to transfer or receive their material or equipment from other companies within Mexico.
U.S. Country of Origin Markings, a workshop presenting U.S. customs rules and regulations covering the country of origin marking requirements regarding articles produced in Mexico and imported into the United States.
Additional workshops included U.S. Customs Valuation, Guidelines on Preparing the NAFTA Certificate, ITAR (International Traffic in Arms Regulations), C-TPAT, Anexo 24 and Impacto 303.
For more information on the 2010 Collectron International Customs Workshop and/or Collectron International Management, Inc, please visit http://www.Collectron.com.
Interviews are available with: Maria Elena Rigoli, President, Collectron International Management, Inc. Please call the contact numbers above.
About Collectron
Collectron International Management, Inc. is the original Maquiladora Shelter Plan Program Provider. Collectron operates in the USA and Mexico. The Nogales Port, recognized as the best-operated port in the United States, is the port which Collectron uses with companies worldwide. Collectron's Shelter Plan Program allows manufacturers to test Mexican productivity and product cost savings before committing to incorporating in Mexico and forming a Mexican subsidiary. The Shelter Plan simplifies launching and running a maquiladora operation and eliminates long-term commitments, costly expenditures and lengthy start-up schedules. Collectron's Shelter Plan services include U.S./Mexican customs documentation services, assistance with Mexican business permits and Mexican environmental agency compliance, aid in site selection and construction, recruitment of manufacturing, technical and managerial personnel, on-site personnel administration, payroll and accounting services, general contracting for expansions and more. A pioneer in the maquiladora industry, Collectron has helped more than 200 companies start up and operate their maquiladora plants in Mexico since 1969.
###