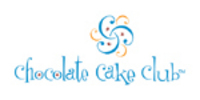 I'm thrilled to have been named a winner for the 2nd year in a row, said Sue Kirchner, founder of The Chocolate Cake Club.It's an affirmation that the hard work of running a successful business while also managing my family and personal life is paying off
Palatine, IL (PRWEB) October 18, 2010
The Chocolate Cake Club announced today that, for the second year in a row, it has been recognized as one of the top 200 mom-owned businesses in StartupNation's 2010 Leading Moms in Business Competition, sponsored by Infusionsoft.
From May 1st - August 31st, more than 709,000 votes were cast in support of the thousands of contestants. Out of 200 winners, The Chocolate Cake Club ranked 28th, with only one other Illinois business in the top 30.
"I'm thrilled to have been named a winner for the 2nd year in a row," said Sue Kirchner, founder of The Chocolate Cake Club. "And, to have gone from 134th last year to 28th in 2010 is an affirmation that the hard work of running a successful business, while also managing my family and personal life, is paying off."
According to the Bureau of Labor Statistics, women- and mom-owned businesses are projected to account for a full one-third of the 15.3 million new jobs anticipated by 2018.
"There's been a sea change among Moms as they've come to realize that adding entrepreneurship to their lives brings exhilaration and immense gratification, not to mention supplemental—sometimes primary—income to their families in these dicey economic times," says Rich Sloan, chief startupologist and co-founder of StartupNation.
In addition to being recognized as a top mom-owned business, The Chocolate Cake Club has been selected to be featured in Start Your Own Mom Business!, a new eBook from StartupNation. The eBook is a resource for moms interested in starting and running a successful business. The eBook incudes advice and insights from Sue Kirchner and The Chocolate Cake Club and 19 other winners of StartupNation's annual Leading Moms in Business Competition.
The 2010 Leading Moms in Business ranking was conducted in collaboration with Ladies Who Launch and The National Association for Moms in Business.
The full results of the 2010 Leading Moms in Business ranking are available on StartupNation's website at http://www.startupnation.com/leading-moms-in-business .
About The Chocolate Cake Club
The Chocolate Cake Club is an e-boutique that lets busy Moms put their feet up and smile with products and ideas that help them get organized, encourage their kids to be more self-sufficient, and distinguish them as a Mom who's got it together with must-have gifts and parenting tools.
Sue Kirchner is Chicago's Family Fun Coach. In 2006, she founded The Chocolate Cake Club as a way to help busy families ease stress, have fun together and enjoy life more. She is also the author of The Chocolate Cake Moments blog, where she shares tips and ideas and provides a community that encourages Moms to "Indulge in Mommyhood" by having more fun with their families.
For more information on Sue Kirchner and Chocolate Cake Club, visit http://www.chocolatecakeclub.com , email info(at)chocolatecakeclub(dot)com or call 847-963-1805.
For ongoing information and advice on how to have more fun with your family, sign up for our newsletter on the Web site, visit our blog http://www Chocolate Cake Moments , follow Sue on Twitter @suekirchner and join our Facebook page.
About StartupNation
StartupNation provides over 175,000 pages of business advice and networking for entrepreneurs and serves millions of entrepreneurs annually. StartupNation is a free service founded by entrepreneurs for entrepreneurs with the intention of providing a one-stop shop for entrepreneurial success, including blogs from a host of experts, podcasts, webcasts, eBooks such as Start Your Own Mom Business, award-winning step-by-step advice, and more.
StartupNation co-founders, Rich Sloan and Jeff Sloan, are two of the country's leading small business experts. The Sloan brothers speak frequently at entrepreneurial forums and recently hosted a Public Television special helping people transform their passions into business opportunities. They are authors of StartupNation: Open for Business, published by Doubleday. The Sloan brothers are regularly quoted and featured in media such as The New York Times, Wall Street Journal, Fortune Small Business, Entrepreneur Magazine, CNN, CNBC, MSNBC, FOX News and many others.
About Infusionsoft
Infusionsoft, the leader in marketing automation software for growing small businesses empowers entrepreneurs to grow smarter and faster through targeted marketing that automatically adapts to prospect and customer behavior. Infusionsoft is the first to combine email marketing and CRM in one app that's driven by a powerful automation engine. The privately held, three-time Inc. 500 company is based in Gilbert, Ariz. and is funded by Mohr Davidow Ventures and vSpring Capital.
# # #