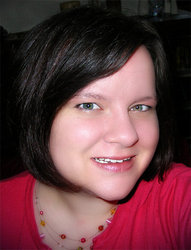 Everybody associated with the company is so friendly, helpful, and caring.
Newark, OH (PRWEB) October 19, 2010
For the consumer who is looking for an easy way to give creative, meaningful gifts, Russell is pleased to offer her services as one of the country's first Rendi Stylists. Rendi provides an online outlet for those seeking gifts to give with a more personalized touch.
Rendi—meaning "you make" in Italian—is the brainchild of Annie Danielson, an entrepreneur and designer who experienced great success with a cottage painting program allowing women to work out of their homes, and a nationally renowned home décor company. Motivated by the idea of empowering women, Danielson has turned her attention to Rendi.
Rendi offers customers the chance to create personalized picture frames and wall décor. From color choice to names, dates, quotes, or personal messages—customers can "become the designer." Interested potential customers are encouraged to browse the designs available at http://www.jessica.rendistyle.com.
What makes Rendi's approach to business so unique is that it's not just an online storefront, but it also offers personalized home parties where guests are encouraged to bring their laptops so they can immediately experience the design process. At these parties, the hostess and her guests can design their personalized gifts in a fun and relaxing atmosphere.
Russell is excited about her new business venture. "I'm so impressed with the quality and beauty of these gifts," Russell shared. "Not only that, but everybody associated with the company is so friendly, helpful, and caring."
"C.A.R.E." is one of Rendi's central precepts: to Celebrate, Affirm, Remember, and Encourage. It refers to giving women the ability to manage both a career and a family, but also serves as a reminder to everybody on a wider level. Rendi hopes that with its commitment to providing unique and personalized gift items, it will be able to broaden that circle of caring. For many, sending gift cards in place of gifts has become a routine task that leaves little room for personal touch. With Rendi and its focus on C.A.R.E., the company and its Stylists hope to bring a fresh new look and feel to personalized gift giving.
In addition to Rendi's people-positive approach to the business world, the company is also socially and environmentally responsible. All products are made in the United States, and the company takes care to craft them with planet-friendly materials, including 100% post-consumer recycled wood and water based inks. Rendi also has a charity initiative where a portion of each sale goes toward drilling freshwater wells in impoverished African villages.
As well as looking for a way to best serve its customers with environmentally-friendly personalized gift items, Rendi is a new business venture and is actively seeking women who would be interested in starting their own business as Independent Stylists. Rendi launched on October 1, 2010, so the business is in its infancy, with incredible growth potential. The market is wide open for both sales and team building, without the market saturation of so many other direct sales companies. Interested entrepreneurs are invited to find more information at http://www.jessica.rendistyle.com/Distributor.aspx, or to contact Jessica directly at jessi (dot) create (at) gmail (dot) com or at (740) 404-9488.
Rendi Independent Stylist Jessica Russell is excited to share the Rendi experience and looks forward to providing customers with the same brand of C.A.R.E. and passion that she has for her own family.
###