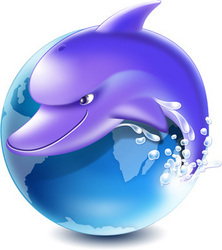 "We are implementing new technologies into our software permanently, and we are happy to offer our customers Virtual Dating - a great innovative feature. We are excited about OmniDate technology and the way it may improve the Dolphin based website. We
(PRWEB) October 19, 2010
BoonEx, a leading provider of social networking software used by over 70,000 webmasters worldwide, has released a virtual dating feature, developed by OmniDate. (http://www.omnidate.com)
Virtual dating is fun and safe way for people to get to know each other in a virtual environment, such as a
virtual cafe, before meeting in person. Users interact through photo-realistic 3D characters, which respond
naturally to the typed text (e.g., typing LOL makes an avatar laugh). They can even blow a kiss or reach over
and touch the hand of the other avatar.
Companies using the Dolphin platform, BoonEx flagship product, can now activate virtual dating on their
websites in minutes and offer their members a truly remarkable experience. Virtual dating is both fun and
effective. According to research conducted by Harvard University and MIT, virtual dating is a great way for
people to develop real-life relationships.
Ravit Abelman, co-founder of OmniDate, a provider of plug and play communication technologies, said, "There has been a lot of interest in virtual dating from dating sites, and it is very exciting to see BoonEx expand virtual dating into the social networking space."
Andrew Boon, the BoonEx CEO, said "We are implementing new technologies into our software permanently, and we are happy to offer our customers Virtual Dating - a great innovative feature. We are excited about OmniDate technology and the way it may improve the Dolphin based website. We are especially glad to have OmniDate as a partner."
Driven by its "Unite People" mission, BoonEx offers Dolphin and all the new modules and integrations implemented into Dolphin free of charge. Thus, the Virtual Dating integration for Dolphin is available for free and can be downloaded on the BoonEx website.
OmniDate supports BoonEx in its vision by offering special introductory pricing to BoonEx users.
About BoonEx
BoonEx is a leading provider of downloadable, free, open-source software for social networks, dating sites and online communities. BoonEx Dolphin is used worldwide by more than 70,000 webmasters and includes an extensive set of functionalities, such as groups, events, media sharing, video chat and IM, iPhone app, desktop app, music and video players, and hundreds of third-party extensions available at BoonEx Unity. BoonEx Dolphin is a flexible "builder" and universal enough to power any type of "community site," giving full control over layout, design, languages, structure and even core functionality.
###