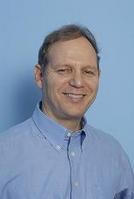 AlgoSec's continued focus on delivering the best technology, coupled with our obsession for customer satisfaction will continue to fuel our growth
Reston VA (PRWEB) October 20, 2010
AlgoSec, the market leader for Network Security Policy Management, today announced that its wholly owned subsidiary "AlgoSec Systems Ltd." has been ranked 6th on the prestigious 2010 "Deloitte Technology Fast 50" in Israel.
The "Technology Fast 50" Program recognizes the 50 fastest growing public or private technology companies. To determine the fastest growing companies, Deloitte reviewed fiscal year revenues over five years (2005-2009), calculated the revenue growth percentage over five years, and compared the growth of technology companies.
"Being one of the 50 fastest growing technology companies in Israel is an impressive accomplishment. We commend AlgoSec for making the Deloitte Technology Fast 50 with a phenomenal 1,956% growth rate over five years," said Tal Chen, director in charge of the Deloitte Brightman Almagor Zohar Technology Fast 50 Program.
AlgoSec enables enterprises, auditors and managed service providers to intelligently automate what were traditionally manual, time- and labor-intensive tasks surrounding firewall, router and VPN management. Over 600 customers across 40 countries rely on AlgoSec to streamline firewall operations, cut audit and compliance costs and manage the complete lifecycle of network security policy changes.
"We are honored to be among the top 10 fastest growing technology companies" said Yuval Baron, CEO and co-founder of AlgoSec. "Our market is in its early stage and I am certain that our continued focus on delivering the best technology, coupled with our obsession for customer satisfaction will continue to fuel our growth."
About AlgoSec
AlgoSec is the market leader for Network Security Policy Management. AlgoSec's® exclusive technology is optimized for enterprises, MSPs, auditors and consultants to quantifiably increase their operational effectiveness. More than 600 companies across 40 countries have selected AlgoSec's products – AlgoSec Firewall Analyzer and FireFlow™ – to increase efficiency and reduce costs by intelligently automating what where traditionally manual, time- and labor-intensive tasks surrounding firewall, router and VPN management. Learn more at http://www.AlgoSec.com
###