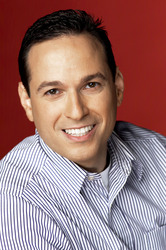 Salem, OR (PRWEB) October 20, 2010
Taptu, the mobile search and discovery firm, is announcing today that it has named Mitch Lazar, current President and Chief Operating Officer, as Chief Executive Officer.
Lazar has over two decades of experience in the media industry and has spent over 10 years building mobile businesses for some of the world's largest media companies. Most recently, he was Managing Director of Yahoo! Mobile Europe, where he launched the company's mobile search and mobile ad display businesses by forging the company's first-ever deals in the region. Lazar also pioneered CNN and Cartoon Network Mobile and launched Turner's mobile operations in 1997.
Lazar says: "Taptu is a social and media technology company that is at an important stage in its development. We are evolving our business in a significant way beyond mobile search and I am excited to lead Taptu into its next phase of growth. Our teams are busy at work on an innovative new product that will put Taptu at the center of your mobile experience."
Geoff Unwin, Chairman, says: "The board is delighted to appoint Mitch Lazar as CEO. Mitch is a well-known mobile industry veteran who has clearly demonstrated his strong ability to operate the company in a very short period of time and provide valuable leadership to the team. His depth of knowledge of the technology as well as the business of mobile search gained over an impressive tenure at some of the world's largest media companies brings a unique opportunity to Taptu."
Olivier Sichel, board member, says: "Steve Ives has been instrumental to Taptu. As a successful long-time entrepreneur, he saw the opportunity four years ago for new mobile services with much better user interfaces that would help mobile users discover and find relevant content on the emerging mobile web. Steve will continue to play a key role for the company going forward as its Founder and President."
Steve Ives, Founder and President says: "I am proud of what the Taptu team has achieved to date. Our award-winning mobile search app, Taptu Touch Search, has climbed to a four-star user ranking in Apple's App Store, and our latest Android version has been well received. We are embarking on a new phase for the company that I believe is the best way forward for Taptu. I look forward to my new role as Founder and President and in supporting Mitch as we continue our work in delivering innovative new mobile applications."
ABOUT Taptu:
Founded in 2006, Taptu is an award-winning mobile search and discovery firm based in Cambridge, England and Denver, Colorado. Since early 2009 Taptu has pioneered the index and crawling of media specifically designed for touchscreen mobile devices. Consumers can now search and explore the Mobile Touch Web, apps, and images. Consumers can experience this for themselves by visiting http://taptu.com on any touch device or by downloading Taptu Touch Search from the App Store or the Android Market.
ABOUT Mitch Lazar:
Mitch Lazar has over twenty years of experience in the media industry where he has built mobile businesses for some of the world's largest media brands. Prior to Taptu, he was MD of Yahoo! Mobile Europe where he managed its mobile business and operations in the UK, France, Germany, Italy and Spain. Before joining Yahoo! in 2005, he spent 12 years at Time Warner, where he drove AOL's and Turner Broadcasting's wireless strategy and mobile distribution efforts worldwide. In the role, he partnered with hundreds of mobile operators globally to launch CNN and Cartoon Network mobile services. Lazar was an early pioneer in digital media and one of the founders of CNN.com in 1995. He began his career as a broadcast journalist, working in the US and South Korea.
ABOUT Steve Ives:
Steve Ives founded Taptu in 2006 and has served as its CEO for four years. Previously he was founder and CEO of Trigenix, a Cambridge-based mobile software company that Qualcomm acquired in 2004. Ives graduated in Biochemistry from Cambridge University, holds an MBA from the Wharton School at the University of Pennsylvania, and was elected a Fellow of the Royal Society of Arts in London. He also serves as non-executive Chairman and director of Teamstudio Inc., the Boston, US-based software tools company.
Taptu Press Contact:
Dianne See Morrison
Director of Communications
US / +1 303 578-5755
UK / + 44 7988 539 921
# # #