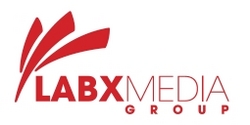 As the innovation leaders in our field, we have a pipeline of new products under development that will change this industry.
Midland, ON (PRWEB) October 20, 2010
LabX Media Group, an Internet company succeeding in the print publishing industry, has successfully expanded its product offerings and continues to leverage the print and digital worlds to create a success story in its niche scientific product industry. Against the norm, as most would consider in these digital days, the once online-only auction marketplace purchased a retired print magazine nearly three years ago. Fast forward to today, this B2B company is making waves with innovative products, marrying its darling print publication with its industry-leading web portals in a masterful way. Advertisers agree, the 15 year old company grew 16% in 2009 and in 2010 sales are up 27% YTD.
This month, LabX Media Group's Lab Manager Magazine (labmanager.com) is presenting the first ever webinar series devoted exclusively to scientific products. On November 18th, Lab Manager will play host to industry-leading companies in the chromatography field presenting the latest on cutting-edge UHPLC instruments with the Product Showcase LIVE Webinar series. Companies represented will include: Dionex, Shimadzu, PerkinElmer, Thermo Fisher Scientific, JASCO, Eksigent and Agilent Technologies across a 90-minute presentation. Each company will present its newest UHPLC system for several minutes followed by a question and answer period. Prospective people interested in this emerging technology will learn about the newest products offered by these key manufacturers in the field, and may interface with the vendors following their presentation for the first time in one virtual meeting room. Mario Di Ubaldi, Publisher of Lab Manager Magazine, is enthusiastic with this offering. "The UHPLC Product Showcase webinar is the exciting start of a series of Lab Manager webinars to be followed by other product webinars on Spectroscopy, Mass Spectrometry, Microplate Readers, and Microscopes to name a few," he said. "Bringing the industry's leading companies together for this event is a big benefit to research scientists and laboratory management individuals who can now hear about the latest technologies in a quick and easy format, and without leaving their desks."
LabX Media Group is also excited to announce that LabWrench (labwrench.com), its new "product-focused social networking" website, is experiencing rapid growth. Launched earlier this year, LabWrench is the first and only social media system on the web devoted to laboratory products. President Bob Kafato stated, "There is nothing more exciting than watching a business unit create new web traffic records almost every single day as scientists flock to "The Wrench" looking for product information and support. The most exciting part of LabWrench is yet to come. We are eagerly awaiting the launch of our connection between our LabX marketplace and LabWrench. We expect traffic to accelerate immensely." LabX Media Group gets almost 20,000 visitors a day from people who are purchasing new and used laboratory equipment, making the flow of traffic to LabWrench perfectly targeted for the new site. "Some innovative lead generation products are yielding results that defy the imagination," Kafato says. "Twenty years ago, a company would advertise in a B2B print publication and receive 200 leads exclusively for their product. Those days are gone for print. Today on the web, we can generate 200 valuable purchasing inquiries in less than a week for a company's product. If the product sells for a $10,000 average price, well, you do the math on what our media can deliver!"
As business grows, the LabX Media Group continues to expand operations with the hiring of several new staff members underway now. Kafato is elated. "As the innovation leaders in our field, we have a pipeline of new products under development that will change this industry. This is the most exciting time ever for our company."
About LabX Media Group
The LabX Media Group is best known for its flagship marketplace, LabX (labx.com), a classified and online auction website for new and used laboratory equipment and related industrial products serving: science, healthcare, electronic and test, pharmaceutical and process equipment professionals. Reaching a worldwide audience, LabX was founded in 1995 and was one of the Internet's earliest classified ad websites that continues to flourish today. LabX acquired Lab Manager Magazine in 2008 to provide authoritative content to laboratory professionals across the globe.
###