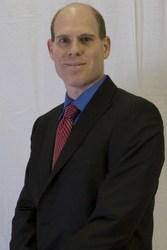 We are pleased to have a physician of Dr. Dennis' caliber as part of our team of diverse physicians. His addition to our practice will allow us to provide an even higher level of care to patients referred to our organization
Oklahoma City (Vocus) October 19, 2010
Dr. Allen Dennis has joined the Orthopedic Institute (OI) of Oklahoma to head its multidisciplinary pain management program. He is the author of chapters in multiple medical books related to pain management. Dr. Dennis is fellowship trained at the world renowned Texas Tech University International Pain Center. He has expertise in all areas of non-invasive and invasive management of chronic pain such as low back pain, intractable pain, RSD, fibromyalgia, and multi-factorial pain syndromes. Dr. Dennis will continue to advance treatment options of painful syndromes by remaining actively involved in research through the Health Research Institute of Oklahoma.
"We are pleased to have a physician of Dr. Dennis' caliber as part of our team of diverse physicians. His addition to our practice will allow us to provide an even higher level of care to patients referred to our organization", states,Dr. Houshang Seradge, founder of OI. "
"Correctly treating pain syndrome is not a one man's job. It takes a team. Patients referred to us will benefit from a true multidisciplinary care by having access to the neurologist, orthopedic surgeons, pain medicine specialists, rheumatologist, physical and occupational therapists, MRI and a whole lot more all in one building." Said Dr. Dennis.
Dr. Dennis comes to the Orthopedic Institute from the University of Oklahoma Health Sciences Center.
The Orthopedic Institute, founded in 1980, by Dr. Houshang Seradge is one of Oklahoma City's most comprehensive orthopedic care centers, in a single location. Orthopedic Institute's physicians are on the leading edge of their respective fields in orthopedics, rheumatology, neurology and pain management. OI treats all musculoskeletal conditions through the use of the most advanced techniques in orthopedic care. Physicians at OI are dedicated to helping patients return to a healthy life style.
###