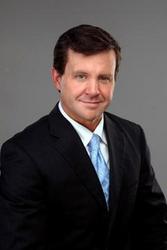 "It's vital, when you are being charged with a crime, to have someone as an advocate."
Tampa, FL (PRWEB) October 20, 2010
Musca Law has announced that Attorney Jeff Quisenberry has joined its Tampa law office. He comes to the firm after completing nearly 21 years as a Prosecuting Attorney.
"I've always been fascinated by criminal law, even before college," said Quisenberry. "I started out as a prosecuting attorney, and even interned while I was in law school with a State Attorney's Office."
Quisenberry has spent the last 10 years working with major crimes including serious sex offenses, drug charges, murder, manslaughter and white collar crimes. He has also prosecuted countless misdemeanors, such a DUI, Domestic Violence and Battery charges. Much of what he learned as a prosecutor will be useful working for the defense. It will assist him in knowing how the case can be built against his clients, which will help him to better defend it.
"It is invaluable when you have seen it from the other side," said Quisenberry. "It is very complex, and it really teaches you a lot. You know what the prosecutors are looking for and what they are trying to do."
Quisenberry is excited and pleased to be working in the 13th Circuit Court as a Florida defense lawyer with Musca Law, a statewide criminal defense firm. He now welcomes the challenge to work in the private sector as a Florida defense lawyer by providing aggressive representation to those accused of criminal charges.
"I thought it would be a great experience to work with Musca Law and to do some good," said Quisenberry. "You can do good as a defense attorney. It's vital, when you are being charged with a crime, to have someone as an advocate."
Quisenberry joins a Musca Law team of veteran attorneys, most of whom have a minimum of 20 years experience in Criminal law.
About Musca Law: Musca Law is comprised of Florida criminal attorneys and Florida DUI attorneys who provide aggressive criminal defense representation on any felony or misdemeanor allegation in the state of Florida. The firm is an accredited member of the Better Business Bureau with an A+ rating, and the attorneys collectively tout more than 125 years of experience in Criminal law.
# # #