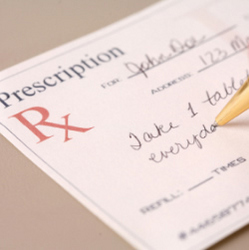 "With GoGo Cast's unique digital signage offering, strong balance sheet and large capital resources, Digital In Motion's independent pharmacy locations can now offer advertisers direct communication with their customers." Said Paul Couture, CEO
Cranston, RI (PRWEB) October 20, 2010
GoGo Cast Inc., a global leader in dynamic content and digital merchandising in the place-based Digital Out of Home (DOOH) space announced today that it has executed a letter of intent to acquire certain assets and contracts of Digital In Motion a Connecticut-based corporation.
"This acquisition brings a tremendous opportunity to deliver our unique, place-based DOOH solutions to independent pharmacies across North America," said David R. Paolo President and CEO of GoGo Cast, Inc. "With GoGo Cast's dynamic content communications offering coupled with Digital In Motion's explosive growth of independent pharmacy locations, advertisers will now have the ability to reach customers closest to the point-of-purchase."
GoGo Cast's high definition Go-Screen's™ provide in-store customers with meaningful and informative content that enhances the store experience and helps them make smart purchasing decisions. The unique digital displays have the ability to convey the right messages at precisely the right time to help influence buying decisions directly at the point-of-purchase. Additionally, vendors will benefit from an opportunity to highlight key selling points, promote sale prices and special promotions while complementing traditional point-of-purchase advertising.
"We are very excited to join forces with GoGo Cast to provide advertisers with the ability to deliver their messages to a critical mass of pharmacy locations," said Paul Couture, Chief Executive Officer of Digital In Motion, Inc. "With GoGo Cast's unique digital signage offering, strong balance sheet and large capital resources, Digital In Motion's independent pharmacy locations can now offer advertisers direct communication with their customers."
With the addition of Digital In Motion pharmacy locations, GoGo Cast Inc. network will now consist of over 20,000 pharmacy and convenience store locations under contract representing over $330 million in annual revenues. Additionally, vendors will benefit from an opportunity to highlight key selling points, promote sale prices and special promotions while GROWING SAME STORE SALES OVER 20% ON FEATURED PRODUCTS.
About GoGo Cast, Inc.
GoGo Cast, Inc. is an on-demand, out-of-home digital media company that enables customers to directly communicate with their clientele across vertical markets. Using an aggregated network of digital media and audience-targeted content, GoGo Cast delivers direct-to-consumer advertising that enables retailers, brands, manufactures, advertisers and promoters to reach highly targeted audiences, influence brand choice and receive measurable results. With GoGo Cast's content network and commercial grade digital screens, advertisers can deliver messages that influence consumer buying decisions at the right place, at the right time.
Forward-Looking Statements
This news release may contain forward-looking statements concerning the business and products of the company. Actual results may differ materially depending on a number of risk factors including, but not limited to, the following: development, shipment and market acceptance. Other risks inherent in the business of the company are described in Securities and Exchange Commission filings, including the company's prospectus on Form SB-2. The company undertakes no obligation to revise or update any forward-looking statements to reflect events or circumstances after the date of this release.
Contact:
GoGo Cast Inc. Contact:
Phone: 877-320-GOGO
Email: info(at)gogocast(dot)com
Web: http://www.gogocast.com
###