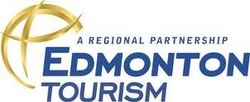 There is a huge swath of human experience that is best conveyed through non-fiction
Edmonton, AB (Vocus) October 19, 2010
Edmonton introduces one-of-a-kind Canadian festivals this October offering people the chance to see, hear, experience and participate in spellbinding entertainment. The Litfest Edmonton International Literary Festival runs October 14-24, while the Edmonton festival celebrates Halloween the entire month of October.
"A lot of festivals focus on events where you stand back and watch. Literary festivals offer something more personal, coming direct from the voice of the author. And with our question and answer periods, there is really an element of interaction and conversation to our events," says David Cheoros, festival producer of Litfest. Unique to other festivals in Alberta Litfest, the Edmonton International Literary Festival, the only creative non-fiction offering on the Canadian festivals calendar.
During its four-day run, Litfest willfill downtown Edmonton with the buzz of real stories about issues we face every day. "There is a huge swath of human experience that is best conveyed through non-fiction," says Cheoros. "I think of people like Sara Leavitt, who has written about the decline and death of her mother and done it in graphic novel from, in her book, Tangles: A Story About Alzheimer's, My Mother and Me." "With so much to offer, there is no better time to visit Edmonton than during Litfest."
Leavitt will be appearing at Litfestamongst, a legion of truly stunning Canadian authors, including award-winning humour-writer Will Ferguson, author of the bestseller Why I Hate Canadians and his recent book Beyond Belfast, which chronicles his hike across Northern Ireland. A highlight on the Canadian festivals agenda is the attendance of Canadian legend David Suzuki, award-winning scientist, environmentalist and broadcaster. "We're very excited to have David Auzuki," says Cheoros. "He's internationally recognized and has done a phenomenal amount to drag the rest of us kicking and screaming into the 21st century." To learn more about the Litfest Edmonton festival running October 14-24, visit http://www.litfestalberta.org.
The dEdmonton festival celebrates Halloween the entire month of October and is a mission of another kind. Darryl Plunkie, co-chair of the Edmonton festival wants the city to be known as the ultimate home of Halloween. "I'm a Halloween nut," says Plunkie, "so a few years ago, my colleagues and I decided to get all the other Halloween nuts together and maybe make Edmonton Alberta THE tourist destination for Halloween. One day people will come from across Canada to find out what dEdmonton is all about."
"We are THE place to go for Halloween stuff that is happening all around the city including Edmonton events for kids, for the horror crowd, for people who like to decorate and for the college crowd and people who like to party," says Plunkie. Two key components of dEdmonton are dEdmonton's Most Haunted which highlights the spookiest, most spectacularly decorated homes in the city and the Miss Edmonton Contest. The latter is a lampooning of the whole beauty pageant thing. The talent competition last year included dancing, a sword fight, and of course, screaming. One of last year's winners painted a picture of the Venus de Milo and then cut her arms off and bled all over the painting, of course with fake blood.
No matter how spooky it is, there is a side of dEdmonton that is actually downright wholesome. "There are a lot of Halloween events across our great festival city raising money for charities," states Plunkie. "If we can help them get 1,000 more people in the door, then that helps them. That way, there's a feel-good while feeling scared at the same time atmosphere."
For more information on dEdmonton, visit http://www.dedmonton.com or to plan a visit to Edmonton Alberta to experience these two unique Canadian festivals, go to http://www.edmonton.com/tourism.
About Edmonton Tourism
Edmonton Tourism promotes Greater Edmonton as the destination of choice for tourism, conventions, major events and film production and is a division of Edmonton Economic Development Corporation (EEDC). Learn more about Edmonton through the stories of people who've experienced it at http://www.edmontonstories.ca.
###