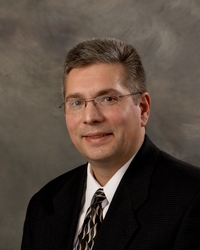 Social Security disability benefits provide an important safety net for individuals and their families. When those benefits are limited, it becomes crucial to examine all their financial options and choices for the coming year.
Belleville, Ill. (Vocus) October 19, 2010
Nearly 10 million people with disabilities and their dependents who rely on Social Security Disability Insurance (SSDI) benefits won't be seeing a cost-of-living adjustment (COLA) for a second year in a row. The Social Security Administration's announcement of no COLA is distressing news for people with disabilities and their families, according to Allsup, a nationwide provider of SSDI representation and Medicare plan selection services.
"Healthcare costs and living expenses may increase for some people next year, which could be devastating," said Paul Gada, personal financial planning director for the Allsup Disability Life Planning Center.
This is the second consecutive year there will not be a COLA, which is based on the Bureau of Labor Statistics' Consumer Price Index (CPI) and takes into account the rate of inflation for goods and services that people buy.
"People who experience a life-changing disability and can no longer work already face daunting economic challenges," Gada said. "Social Security disability benefits provide an important safety net for individuals and their families. When those benefits are limited, it becomes crucial to examine all their financial options and choices for the coming year."
SSDI is a mandatory, tax-funded, federal insurance program designed to provide individuals with income if they are unable to work for 12 months or longer because of a severe disability, or if they have a terminal condition. Individuals must have paid FICA taxes to be eligible. Find more information on Social Security disability benefits at Allsup.com.
Reviewing Financial, Healthcare Options
Individuals who experience a disability and must quit working already encounter financial challenges before they apply and receive SSDI benefits. But those challenges can continue, with less severity, after receiving regular monthly income.
To help clarify some of these concerns, Allsup offers the following information to help families get a better grip on their existing situation. While most people don't have the background of financial planners, there are a number of ways to evaluate your financial circumstances and get a better picture of where things are headed next year.
Consider evaluating the following aspects of your situation:

Seek refinance or mortgage help. People who have high interest rate mortgages or are having difficulty paying their mortgage should investigate refinancing to get lower monthly payments. It's also important not to delay contacting your lender if you are experiencing problems. "You are more likely to have alternatives if you are proactive," Gada said. The U.S. Department of Housing and Urban Development (HUD) provides many resources to help homeowners with refinancing and avoiding foreclosure, including a list of HUD-Approved Housing Counseling Agencies. Allsup also offers a free Refinance Interest Savings calculator to help people see the potential savings.
Evaluate your cash flow and household budget. Setting up a realistic budget is a difficult process for families, but it's critical following a disability. Along with SSDI income—personal resources, support from a spouse or family and government financial assistance are important pieces of this picture. Explore your options for increasing cash flow or decreasing expenses. Allsup provides a Home Budget Analysis calculator online to evaluate mortgage, utility costs, food costs and other daily expenses that can add up. Find more information about financial resources online in Allsup's section on "Living with a Disability - Financial Planning Basics."
Review your healthcare expenditures. People with disabilities who are eligible should examine all their Medicare options, including traditional Medicare (Parts A and B) with supplemental insurance (Medigap) and prescription drug (Part D) coverage, as well as Medicare Advantage plans. "It may be possible to reduce your healthcare premiums by better coordinating your coverage through a Medicare Advantage plan or another combination of plans," Gada said. Allsup provides online resources and the comprehensive Allsup Medicare Advisor® service for comparing traditional Medicare, Medicare Advantage and other coverage. Some individuals may qualify for state-run Medicare Savings Programs for people with limited income and resources as well as drug assistance programs run by pharmaceutical companies.
Careful planning is critical for Social Security beneficiaries as they enter a second year without a COLA increase. "When you are on a fixed income, it's possible to lose hope that your circumstances will ever improve," Gada said. "One of the most important things you can do is to minimize unexpected costs, and do what you can to look for resources and information that will help you make good financial and healthcare decisions."
More information on SSDI, financial resources and healthcare options can be found on Allsup.com. If you have questions about eligibility or applying for Social Security disability benefits, contact the Allsup Disability Evaluation Center at (800) 279-4357 for a free evaluation of your situation.
If you are Medicare eligible and have questions about reducing your healthcare costs, you may contact the Allsup Medicare Advisor® at (888) 271-1173 and speak to a specialist about your situation.
ABOUT ALLSUP
Allsup is a nationwide provider of Social Security disability, Medicare and Medicare Secondary Payer compliance services for individuals, employers and insurance carriers. Founded in 1984, Allsup employs nearly 700 professionals who deliver specialized services supporting people with disabilities and seniors so they may lead lives that are as financially secure and as healthy as possible. The company is based in Belleville, Ill., near St. Louis. For more information, visit http://www.Allsup.com.
The information provided is not intended as a substitute for legal or other professional services. Legal or other expert assistance should be sought before making any decision that may affect your situation.
Contacts:
Rebecca Ray
(800) 854-1418, ext. 5065
r.ray(at)allsupinc(dot)com
or
Mary Jung
mtjung(at)msn(dot)com
(773) 429-0940
###