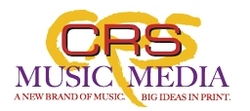 The Very Best Caribbean Christmas Ever!
Los Angeles, CA (Vocus) October 19, 2010
Caribbean label CRS Music & Media, a member of COT Media Group, a marketing and production organization made up of 5 complementary companies based in Barbados, has signed on with BFM Digital to handle the digital distribution and marketing of their multi-genre catalog. BFM Digital, a leading digital distributor of independent music, will be distributing the content.
This important partnership aids in vastly expanding the reach of CRS Music & Media beyond their operation in Barbados and the Caribbean islands to audiences throughout the rest of the World. It also propels CRS toward their goal of introducing larger audiences to lesser-known Caribbean genres such as Soca, Calypso, Steelpan, and Spouge. COT Media Group utilizes this relationship to introduce digital distribution into an already well-rounded offering of services to their clients that includes branding design, marketing strategy development, manufacturing of promotional materials and publishing representation.
CRS will also gain support from BFM's suite of marketing and publicity services to launch a comprehensive campaign for their catalogue as well as their Holiday content, including compilation "The Very Best Caribbean Christmas Ever!," "Caribbean Christmas Party" by The Merrymen and "Steel Drums at Christmas" by the Banks Soundtech Steel Orchestra. More will come closer to the Holiday season on these releases.
"BFM is pleased to welcome CRS Music & Media and their eclectic blend of Caribbean artists and albums to our library of content providers. It's refreshing to work with a company that offers a diverse array of services that fully realizes the extent of an artist's needs." Says Steven Weber, President of BFM Digital.
All content from CRS Music & Media will now be available online through all major digital retailers such as iTunes, Amazon mp3 and eMusic, as well as niche stores such as iRibbeanTunes. Popular titles from the CRS catalog include, "Greatest Hits Vol. 1" and "Beautiful Barbados" both by The Merrymen along with "Steel Drums & Island Music" and "Barbados Steel Drums" that effortlessly capture the island breezes of the Caribbean.
"Working with the team at BFM Digital has given new life to our existing and future catalogue. They have provided the conduit through their distribution model ,that as and independent multi genre label makes a difference to our bottom line and that of the lifestyle of the Artists we represent," says Derek Wilkie, Managing Director at CRS.
For more information on CRS Music & Media, please visit: http://www.crsmusic.com
Please contact Heather Noonan / BFM Digital with any questions at pr (at) bfmdigital (dot) com or 818-762-0191.
BFM Digital, Inc.
BFM Digital is a global digital music company committed to serving the independent music community and delivering quality music, spoken word and video content to leading online retailers worldwide. Representing a diverse catalog of indie labels, artists and publishers, BFM distributes to all of the major music services including iTunes, Amazon, Rhapsody, eMusic, Napster, Walmart, Nokia and many more. With an unparalleled commitment to personalized service, BFM works closely with their content providers from around the world to ensure maximum exposure of their catalog by customizing marketing efforts and building strong relationships with BFM's digital store partners.
CRS Music & Media, Ltd.
CRS Music & Media, a member of the COT Media Group, is a multi-genre label that represents artists from all over the Caribbean while based in Barbados. This catalog of music includes Soca, Calypso, Reggae, Steelpan, Jazz, Atlernative, R&B, Holiday, Spouge and many more. Artists share roots in Caribbean culture, but have a universal appeal to audiences outside of the islands.
###