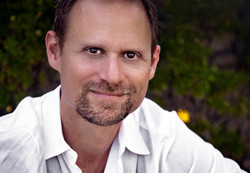 Several months ago I decided I wanted to donate a portion of my income to support a charity. The problem was I did not know what charity to support. There are a million different causes out there and each is in need of help
Santa Ana, CA (Vocus) October 18, 2010
In this economic time, free is good. Rich German is a life coach and he understands that everyone needs to give back to help nonprofits, hard hit by the economic downturn. And, he is giving away his latest book (Monetize Your Passions) for a donation to his foundation that helps homeless youth. The entire income from the donations for the book … 100 percent of the income … is being used to bring awareness to the problem Rich found exists in this country. This is not a publicity stunt, but goes to the core of the man. So far he has raised over $30,000 in the month since he launched the program.
"Several months ago I decided I wanted to donate a portion of my income to support a charity. The problem was I did not know what charity to support. There are a million different causes out there and each is in need of help," said Rich German, author of the best-selling book Monetize Your Passions.
"In a completely serendipity fashion, after I asked myself the question, I kept seeing and hearing about the epidemic of child homelessness here in America. Billboards on buses, advertisements in papers and just seeing kids who were obviously on the streets, this charity was reaching out to me for help," added German. "So I looked at the national statistics and was blown away to find out that one in 50 kids in the United States of America is homeless. That is over 1.6 million children that don't have a place to call home."
Now one of German's passions is helping to get the kids off the streets. And, he's putting his money where his mouth is and becoming a socialpreneur. A socialpreneur is someone who recognizes a social problem and uses entrepreneurial principles to organize, create, and manage a venture to make social change.
"I personally decided to do something about it. I started a foundation called the Gen Why Foundation. The goal to both raise awareness around this hidden reality and to create real solutions for homeless youth."
Having decided that the best way to elevate awareness is to create a documentary film, German has teamed with a local film company, Change For Balance Productions. Together they hope the full-length documentary, "Generation Why?" will be the vehicle to the solution what German sees as a problem this country can't afford to ignore.
How can you help?
For further information about "Generation Why?" and the efforts of the Gen Why Team, visit
http://www.genwhymovie.com or call (208) 929-9999.
About Rich German
Rich German has got to be one of the busiest life coaches. He has conducted over 17,000 individual coaching sessions to help them achieve financial success and happiness. His clients include top salespeople, entrepreneurs, online marketers, and small business owners — many earning well over $1,000,000 annually.
Additionally, Rich is an experienced mentor in the areas of energy, wellness, and higher consciousness. In 2011 he will receive a PhD in Health Sciences. He is also a certified meditation teacher. He has created a wide range of cutting-edge, practical tools designed to allow you to realize the life of your dreams
A prolific writer, Rich is the author of the best-selling book Living the Law of Attraction plus a series of short spiritual books called Wisdom from the Path. His newest book, Monetize Your Passion, was released summer of 2010. Part of what he coaches his clients is to give back … to your community. This is not something he only suggests, it is what he believes strongly and follows himself.
About Gen Why Foundation & "Generation Why" documentary film
The film "Generation Why" will take an in-depth look into the lives of a few of the more than 1.6 million homeless youth struggling for survival in America today. The filmmakers hope not only inform and educate Americans about the issues facing our youth, but also inspire them to care and act.
The film will include a collection of interviews with celebrities, foster youth, teens, homeless survivors, and those who currently serve the homeless youth community. The ultimate goal of "Generation Why?" is to create awareness and build strategic alliances that will provide opportunity for eliminating youth homelessness in the United States.
The Gen Why Foundation was created by Rich German and Change For Balance Productions with plans to use an internet and social media campaign to raise funds for the production and distribution for the film. Launched in unison with the documentary, the foundation's effort will be in supporting homeless youth once the film has been completed. Using the influence of the film to create strategic alliances with non-profits, businesses, educators, physicians, athletes, artists, and anyone else interested in contributing to their efforts to find a solution to this epidemic.
###