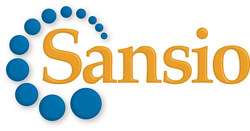 HealthEMS will enable the City to not only improve the delivery of care and treatment, but will accurately capture information for reimbursement, streamlining the billing process.
Duluth, MN (PRWEB) October 19, 2010
Sansio, a leading provider of healthcare software solutions based in Duluth, MN, today announced that it has signed a 6-year multi-million dollar contract to provide a comprehensive, electronic pre-hospital field data collection and reporting solution for the City of Los Angeles Fire Department (LAFD).
Under the terms of the agreement, which was unanimously approved by the LA City Council on August 3rd, Sansio will provide its HealthEMS solution and ruggedized tablet devices. LAFD will join other large municipal EMS sites already using HealthEMS for electronic pre-hospital reporting (ePCR), including New York City (FDNY), Atlanta, Kansas City, Las Vegas, and Sacramento. Sansio's HealthEMS is the leading EMS ePCR solution in the United States.
"Similar to other municipalities, the City of Los Angeles is seeking ways to reduce costs and improve administrative efficiencies while at the same time improving the quality of the services provided by our fire department," said Georgia Mattera, LAFD Fire Administrator. "HealthEMS will enable the City to not only improve the delivery of care and treatment, but will accurately capture information for reimbursement, streamlining the billing process. We felt the move from a cumbersome paper system to the use of computers with decision support software will enable our department to best serve our citizens."
LAFD personnel will collect pre-hospital data using Sansio's industry-leading electronic patient care report on ruggedized tablet computers at the emergency scene using HealthEMS Mobile. The HealthEMS ePCR will automatically update with critical patient incident information from LAFD's computer-aided dispatch (CAD) systems, EKG monitors and bar code devices to reduce the burden of manual data entry and improve accuracy. HealthEMS XchangER then facilitates synchronous, real-time communication of ePCR data from the incident scene across the continuum of care, with wireless transfer of pre-arrival alerts and critical care information to receiving hospitals, enabling ER staff to prepare and coordinate medical care. The system will also integrate to LAFD's new billing system, streamlining the billing process and ultimately improving cash flow.
"In this era of budget shortfalls and reduced reimbursement, Fire/EMS organizations want to get the most from their field data collection systems", says Tim Hakamaki, President Fire/EMS for Sansio. "HealthEMS will provide LAFD with accurate, real-time collection of medical data collected in an emergency situation, supporting clinical improvement and operational efficiency. Hakamaki went on to state, "Most importantly, HealthEMS will allow LAFD staff to focus on what they do best – delivering quality pre-hospital care to people in need."
Dale Pearson, Sansio CEO stated, "We appreciate the opportunity to work with LAFD and are confident in the ability of our solution to provide value to the City and its citizens. Sansio's project team is prepared to start implementation and training so that the City can begin to realize the benefits of our solution." The project will begin rolling out over the next few months.
About Sansio
ScanHealth, Inc. d/b/a Sansio is a leading Software as a Service (SaaS) organization that provides cutting-edge, web-based decision support solutions to the Home Care, Fire/EMS, and Assisted Living industries. Many prestigious health care organizations in America capture millions of patient encounters annually, delivering services valued at over $1B using Sansio products. Sansio's SaaS solutions have proven to help customers save time and money, enhance compliance, and keep the focus on patient care. More information can be found at sansio.com.
Sansio, HealthEMS, HealthEMS Mobile, and HealthEMS XchangER are trademarks of ScanHealth, Inc.
###