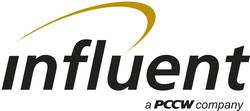 "Communicating with customers and co-workers is one of Bob's greatest strengths. He can expertly explain intricate business procedures to various audiences building customer relationships and brand trust."
Dublin, OH (PRWEB) October 20, 2010
Influent, a leading provider of world-class, global contact center services, is pleased to announce two recent additions to its Executive Team: Bob Murray, Chief Information Officer, and Dave Shapiro, Senior Vice President - Business Development. With a strong and growing global footprint, the addition of these experienced business leaders with their unique talents will help Influent to continue its growth as a recognized leader in the call center outsourcing industry.
Bob Murray comes to Influent with over twenty years' experience implementing innovative technological and analytical advances for major finance and IT organizations, including JPMorgan Chase and Lucent Technologies. In his roles of increasing responsibility, Bob has proven his expertise by developing a strategic IT vision, ensuring quality customer delivery, and creating an infrastructure architecture exceeding required metrics. He thrives on leading and managing people in the process of technology development and the best application to business use. Influent's CEO Andy Jacobs adds, "Communicating with customers and co-workers is one of Bob's greatest strengths. He can expertly explain intricate business procedures to various audiences building customer relationships and brand trust. His commitment to innovation, real world adaptability, and clear communications style make him a natural leader and a great translator of technology into real business benefits for our clients."
As Chief Information Officer, Bob's core responsibilities will include managing the growth of the IT department which fully supports the front-end and back-end processing needs of Influent's clients, including some of the most trusted brand names in industries ranging from financial services to consumer electronics, travel, and telecommunications.
Dave Shapiro brings thirty years' experience in business process outsourcing and client development. His international expertise in inbound sales and customer care offers significant value to Influent's expansive client reach. Dave's global experience includes the Philippines, South Africa, China, Australia, and the UK, as well as North America.
Dave's consultative approach to customer care has provided a positive impact for global brands such as Sony, ChevronTexaco, Capital One, Mitsubishi, Apple, Bank of NY, Bristol Myers Squibb and numerous others. "Dave comes to Influent with a wealth of industry knowledge. Our experienced team is enhanced with his addition and clients will see the benefits of his unique consultative approach," noted Andy Jacobs. Dave's ability to solve and communicate complex business issues while keeping the clients' overall goals in mind is valuable both to current clients and prospective clients. This focus on clientcentric requirements is paramount to customer trust and will certainly lead to continued company growth.
About Influent
Influent, a subsidiary of PCCW Limited, offers clients a world-class, global contact center company skilled in all facets of voice and non-voice customer service, technical support, sales, retention, and BPO services. Operating a global network of multi-channel contact centers, Influent provides support in languages covering 65% of the world's population. Influent is consistently ranked among the leading contact center service providers, serving over 70 clients around the globe. With over 7,000 agent positions world-wide, including U.S. licensed insurance agents, Influent provides clients with a wide array of skills to service nearly 35 million customer/prospect contacts annually. To learn more about Influent, please visit us at http://www.influentinc.com or call us at 1-800-856-6768.
About PCCW Limited
Influent and PCCW Teleservices are an operating division of HKT Group Holdings Limited (HKT), which is a wholly-owned subsidiary of PCCW Limited and holds the PCCW Group's telecoms services, media and IT solutions businesses. PCCW/HKT is Hong Kong's premier telecommunications provider and a world class player in Information and Communications Technologies. PCCW/HKT holds several interests and overseas investments offering a range of innovative media content and services across four platforms - fixed-line, broadband Internet access, TV and mobile. The PCCW Group meets the sophisticated needs of the local and international business community, while supporting network operators with cutting-edge technical services and handling large-scale outsourcing projects for public and private sector organizations. To learn more about PCCW and HKT, please visit http://www.pccw.com.
###