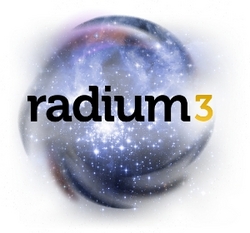 We believe in giving back to the organizations that keep our communities strong.
Oklahoma City, OK (PRWEB) October 19, 2010
Radium3, a website system for businesses and non-profits, seeks nominations of US-based non-profit organizations for its fall 2010 giveaways. Radium3 will donate two custom website packages valued at $5,000 each to two separate non-profit organizations this fall. All are encouraged to nominate deserving non-profits via the nomination form on the official giveaway webpage at http://www.radium3.com/giveaway.
These fall donations will complete a series of four donations made by Element Fusion, LLC., the parent company of Radium3, throughout 2010. The company donated custom website packages to The Jayla Alexsis Tuck Cancer Foundation and The Swaziland Partnership earlier this year.
"We believe in giving back to the organizations that keep our communities strong," says Tim Wall, Product Marketing Director for Element Fusion. "Our Website Giveaway program is designed to introduce us to organizations we may have never known about otherwise and to aid us in selecting our recipients."
Nominations will be accepted through October 29th, after which the company will select a group of finalists and hold a public vote. The results of the public vote will be weighed heavily in the selection of the two non-profit giveaway recipients.
Once selected, the recipient organizations will work closely with the Radium3 team to design and develop their new website. The donated package provides both a custom website design as well as a year of free website hosting on the Radium3 system.
"Radium3 provides a set of easy-to-use content management tools. This ensures that the organization has the the ability to maintain their own website and keep it up to date," Wall explains.
While Element Fusion's previous giveaway programs have been open only to non-profits located in the company's home state of Oklahoma, the fall giveaways through Radium3 are open to any non-profit in the US.
"Our business used to be primarily focused on our state and our region, but we've expanded tremendously in the past few years," says Wall. "Radium3 is truly a national product, and so we wanted to open our giveaway program to organizations across the nation."
Full details about the giveaway, including the open nomination form, can be found on the giveaway website at http://www.radium3.com/giveaway.
###