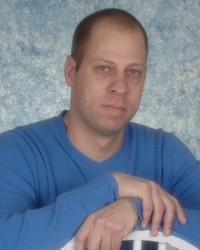 Attribution helps increase marketing spend ROI, whether B2B or B2C, by showing marketers where their ad spend is bringing in desired results, and where they can be more effective.
Chicago, IL (PRWEB) October 19, 2010
Applying attribution management to improving B2B lead generation, and using attribution to increase ROI in cross-channel marketing, are on ClearSaleing's agenda at the Search Engine Strategies Chicago conference, October 18-22. ClearSaleing, a leader in attribution management and advertising analytics, will explore the benefits of using attribution management in both B2B and B2C marketing at two panel workshops.
"ClearSaleing continues to prove the benefits of attribution in cross-channel marketing in the consumer marketplace. I am excited about the opportunity to also explore how attribution management can be highly effective in B2B marketing. Attribution helps increase marketing spend ROI, whether B2B or B2C, by showing marketers where their ad spend is bringing in desired results, and where they can be more effective," says Adam Goldberg, Chief Innovation Officer and co-founder, ClearSaleing.
Goldberg will be a featured speaker at the SES panel, "B2B Lead Generation Management & CRM Integration," Wednesday, October 20th from 5 to 6 PM. Joining Goldberg are moderator Patricia Hursh President, SmartSearch Marketing, and Scott Brinker, President and Chief Technology Officer, ion interactive. The session will focus on "post-click" best practices -- specific to B2B search marketers and/or companies with a complex sales cycle. During the presentation, attendees will learn about conversion improvement tips, landing page and microsite testing, lead scoring, nurturing and management, integration with CRM systems and how to follow search leads through to offline sales.
ClearSaleing's attribution technology enables marketers to track the Purchase Path from online activity to offline sales, easily integrating with CRM, ERP and other corporate systems, including tracking phone and in-store orders.
Channel Surfing
Goldberg is also a featured speaker at "Channel Surfing: Measuring Profit and ROI Across Channels," Thursday, October 21, from 12 to 1 PM. Joining Goldberg are moderator and author Bryan Eisenberg, and Mikel Chertudi, Sr. Director, Online & Demand Marketing, Adobe. This session will cover attribution, with panelists exploring how proper attribution models give marketers scientifically valid ways to determine how particular channels have an influence on purchase or conversion. During this session, the panelists will identify various methods for determining attribution, pin-point common attribution misconceptions and highlight questions that marketers need to ask, like, "Which types of ads or combination of ads are the most likely to lead to conversion—my display ads, Facebook ads, branded PPC ads or something else? And which ads result in the highest profit and ROI?"
Proven ROI
ClearSaleing's attribution technology has been proven to deliver extraordinary ROI. Recently, Forrester Consulting issued a study detailing the value ClearSaleing provides to its clients. The study, titled The Total Economic Impact™ of ClearSaleing, indicates a 605 percent adjusted return-on-investment for companies engaging in ClearSaleing's attribution management offering, along with additional benefits of time savings, eliminating waste and more.
The Forrester Consulting study, which was commissioned by ClearSaleing and is available at http://landing.clearsaleing.com/tei, looked at the experience of four ClearSaleing clients, including a national financial services organization, an online retail organization, the online retail arm of a multinational automotive products and services company, and a full-service digital advertising agency. Forrester Consulting found that, by using ClearSaleing, these companies experienced a net present value of more than $2.3 million, in addition to improving efficiencies in decision making and media buying and increasing productivity in automation and reporting.
About Adam Goldberg
Adam Goldberg serves as Chief Innovation Officer at ClearSaleing, a company he co-founded to help online marketers understand how customers travel a "purchase path." ClearSaleing, recognized by Forrester Research as a leader in attribution management, employs attribution management to help brands like American Greetings develop and manage their online marketing spend at an optimum level.
Mr. Goldberg's career has focused on building sales organizations and helping major brands achieve marketing success through strategic campaign execution. He developed Google's first inside sales team and grew it to an annual $500M organization. He also developed sales organizations for Actuate Software and for Oracle, where he managed major accounts such as Nike, Wal-Mart and Frito Lay.
About ClearSaleing
ClearSaleing has been named "Technology Platform Search Marketers Can't Live Without" at the SES (Search Engine Strategies) Awards. ClearSaleing's advertising portfolio management platform helps marketers identify ways to more effectively and profitably allocate ad spend across a complex mix of online advertising investments.
ClearSaleing is a thought leader in the growing scientific field of attribution management and publishes http://www.AttributionManagement.com that provides a rich repository of ClearSaleing and externally published articles, white papers and other material focused exclusively on attribution management.
ClearSaleing's unique ability to give marketers telescopic insight into their online ad investment is attracting major brand customers such as American Greetings and Nationwide Insurance. The company was founded in 2006 and is headquartered in Columbus, Ohio. For more information, please visit http://www.ClearSaleing.com.
###