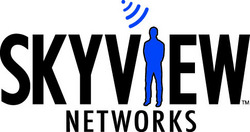 We look forward to utilizing the expertise provided by Skyview to both distribute and assist in the traffic management crucial to operating a large network such as the Georgia Bulldog Radio Network
Phoenix, AZ (Vocus) October 19, 2010
ISP and Skyview Networks announced today their multi-year contract. ISP has chosen Skyview Networks to provide its full package of radio broadcast services for the Georgia Bulldog Radio Network from ISP for UGA football, baseball and men's basketball broadcasts. Skyview, an integrated professional sports broadcasting company, will provide satellite distribution, F.A.S.T. (Flexible Audio Storage Technology) Inventory Management Software and F.A.S.T. Network Automation Systems to the network.
"We look forward to utilizing the expertise provided by Skyview to both distribute and assist in the traffic management crucial to operating a large network such as the Georgia Bulldog Radio Network," said David Shumate, ISP Conference Network Manager – SEC.
Skyview has deployed next generation smart receivers and automation systems across the 52 affiliates comprising ISP's Georgia Bulldog Radio Network. With these systems working in tandem with the F.A.S.T. Inventory Management System, ISP will have full control over advertiser scheduling and have the ability to localize and regionalize advertiser messaging at the station level.
"We are thrilled to partner with ISP to expand our services in Georgia with this premiere SEC property," said Matt Stys, Vice President/Business Development of Skyview Networks. "I am confident with our broadcast systems, the ISP and Georgia Bulldog Radio Network will enjoy a quality broadcast process from advertiser management to game day production."
The UGA Bulldogs football season began September 4, 2010. Skyview is responsible for distributing ISP's nine hour game day broadcast and ISP's weekly "Bulldog Brunch" and "Bulldog Hotline" programs airing Sundays and Mondays following UGA Bulldogs football games. ISP's radio broadcast, anchored by Scott Howard and Eric Zeier, can be heard on WSB-AM, its network of affiliates and streaming online. For more information on the UGA Bulldogs 2010-2011 athletic seasons, visit http://www.georgiadogs.com/.
About Skyview Networks
Skyview Networks currently provides the broadcast services for over 40 professional and collegiate sports organizations and produces and delivers Arizona and California Headline News. Founded in 1995, Skyview is based in Scottsdale, Arizona and focuses on providing broadcast network solutions to professional and collegiate sports and syndicated radio shows. Skyview's services include satellite distribution, full network automation, affiliate relations, inventory management systems and advertising solutions for radio, television, print, signage and web. For more information, visit http://www.skyviewnetworks.com.
###