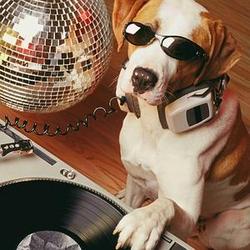 "Fetch Club is a labor of love and is dedicated to taking care of all the needs of urban canines. Proper exercise, mental and physical wellness is our focus."
New York, NY (PRWEB) October 19, 2010
Co-founders Peter Balestrieri and Janna Lee have now officially opened Fetch Club, the ultimate destination for everything canine. Fetch Club is a private member's canine club, hotel and boutique located in Manhattan's Financial/South Street Seaport Historic District. Fetch Club caters to urban canines and their owners by creating a modern oasis complete with canine restaurant, theater, wellness spa, fitness center and even a canine photo studio.
Co-founders Mr. Belestrieri and Ms. Lee say, "Fetch Club has been a labor of love for over a year now and is dedicated to taking care of all the needs of NYC's urban canines. Proper exercise, mental and physical wellness is our focus. Our indoor grass park, waterfall and moguls will awaken the puppy-aliveness in every Fetch Club member."
Fetch Club is situated in a newly renovated and state-of-the-art 13,000 square foot facility with a strong commitment to providing their canine clientele with the utmost clean and comfortable environment possible. Fetch Club has taken into account the four elements to keep their canine member's health and well being in proper balance:
Earth/FOOD: For every pet's dietary needs, Fetch Club has packed their boutique with a healthy treat bar, a variety of wholesome FOODS, amazing supplements and a wellness kiosk.
Water/H2O: Our canine friends can quench their thirst, have a bath, or play in the Club's purified waterfall - absolutely worry free. Our canine members or visitors can indulge in water that is purified to perfection with the Tensui WATER Purification System wherein all harmful chemicals are removed while also enhancing water with calcium, magnesium, zinc, potassium, vanadium, negative ions, et cetera.
Fire/Sunlight: As for SUNLIGHT, canine members can come and enjoy our amazing skylight in The Park or be treated to an infrared sauna imported directly from Japan. The far infrared heat is, in fact, a necessary form of energy that all living things require for optimum health.
Air/Oxygen: Our canine members also need clean air and plenty of OXYGEN. Indoor air has been shown in one EPA study to be 30 times more polluted than downtown NYC. To ensure all members have the purest air possible, Fetch Club has installed the Air Boss by Trion, an industrial air purification system with charcoal and HEPA filters. In addition to this air purification process, all air passing through the Club's HVAC system is filtered by the AtmosAir Ionization Air Purification system. The AtmosAir System, deployed successfully in Europe for decades, is the product of original scientific development by Albert Einstein in "bipolar ionization" of oxygen molecules. AtmosAir Solutions has advanced Einstein's original technology to create the best indoor air purification system available.
Fetch Club will also include special nightclub hours for our canine friends that want to stop by and shake their tails while their owners are out on the town. As the day turns into night, we open the Night Club exclusively for the Club's VIP Members from 7pm to Midnight. The Night Club, complete with disco-ball, provides our canine members with evening services to either relax or party into the night. Staff is present 24 hours a day to ensure all our members' needs are met and attended to create a safe comfortable place to relax or dance the night away.
###