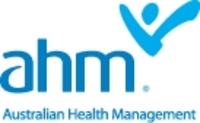 It's always a great night out for fans and no doubt fans will be bringing out the pink again and dressing in pink for the night
(PRWEB) October 20, 2010
After a gritty 83-77 win against the Gold Coast Blaze in their home opener at the WIN Entertainment Centre, the Wollongong ahm Hawks next task will be against the Townsville Crocodiles this Friday in the annual PINK NIGHT for the National Breast Cancer Foundation.
Tip off will be at 8:00pm with doors opening at 6:45pm at the WIN Entertainment Centre.
In its 5th year, PINK NIGHT has grown to being a marquee night on the Wollongong ahm Hawks home schedule.
This year the Wollongong ahm Hawks will donate $1 for every casual ticket sold to the National Breast Cancer Foundation.
'We're so excited again to be helping raise money for the National Breast Cancer Foundation. It's always a great night out for fans and no doubt fans will be bringing out the pink again and dressing in pink for the night!' Hawks Captain Mat Campbell said.
'We've been working with Dr. Margaret Gardener now for five years in the Illawarra to help raise awareness of the issues of Breast Cancer and assisting to raise much needed funds for research and prevention, it's going to be great for everyone to come out again this Friday and not only cheer us on but also do their part to help this great cause.' Campbell added.
On top of that Naming Rights sponsor of the Hawks, ahm Health Insurance will match the $1 per casual ticket donation and will donate a further $20 for every point the Wollongong ahm Hawks score against the Townsville Crocodiles on the night.
'It's wonderful to be involved in helping raise funds for the National Breast Cancer Foundation through the Hawks. Not only are we cheering for the Hawks to get a huge win but also a huge score that will increase our donation to the National Breast Cancer Foundation.' Executive Group Manager of ahm Health Insurance, Dean Tillotson said.
Fans are encouraged to dress in Pink and get involved in the night! The National Breast Cancer Foundation will be selling special NBCF merchandise to raise funds throughout the night.
NBCF Illawarra Ambassador, Dr Margaret Gardiner said, 'We've had such fantastic support over the years from the Wollongong ahm Hawks as well as their fans and we're extremely grateful to have them hold the PINK NIGHT again this year. It's always such a fun night and I encourage everyone to come along, bring out the pink, cheer on the team and help us continue on our mission to find a cure for breast cancer'.
Tip off is at 8:00pm and tickets are now available through all Ticketek outlets, online at ticketek.com.au or at the WIN Entertainment Centre Box Office.
Tickets start from just $20 for Adults and $15 for a child. Family tickets start from a low $55 for a family of four.
Tickets can be purchased online exclusively through ticketek.com.au or fans can contact Ticketek on 132 849 and book over the phone. Wollongong fans can also secure their tickets at the WIN Entertainment Centre Box Office on Monday – Friday 9:00am – 5:00pm.
For more information on the Wollongong ahm Hawks or to secure your membership today please visit http://www.hawks.com.au
For further media inquiries contact:
Mili Simic – Operations & Marketing Manager
0430 431 956 – mili.simic (at) hawks (dot) com.au
Wayne Morris - CEO
0412 121 849 – wayne.morris (at) hawks (dot) com.au
About ahm Health Insurance
ahm is the eighth largest health insurance provider and has been caring for the health of Australians for more than thirty five years. In addition to the provision of health insurance, ahm has developed and delivers innovative health management programs. We employ health professionals covering key disciplines including nursing, exercise physiology, dietitians and fitness to deliver these programs.
###