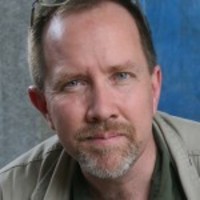 "In the midst of catastrophe we've seen people responding with enormous courage," Ben Homan.
Louisville, KY (PRWEB) October 22, 2010
As President and CEO of Food for the Hungry for nearly a decade, Ben Homan has seen bravery in the middle of crisis. He has initiated responses to help tens of thousands following the 2010 earthquake in Haiti, after the 2004 tsunami in Indonesia, during flu epidemics, floods and earthquakes, and the pandemic of the HIV/AIDS crisis.
"In the midst of catastrophe we've seen people responding with enormous courage," Homan says.
Homan will address the 2010 GMHC Nov. 11-13, in Louisville, Kentucky. "God calls His people particularly to those places of poverty that are hurting and often unstable," Homan says.
His talk is entitled: Micah the Prophet and God's People in the Ages of AIDS. This year Homan brings a new focus to his work as he became president of John Stott Ministries in August 2010, continuing an interest in deepening the maturity of the Majority World church. "This is another path toward sustainability for the global church, advancing the application of biblical truth," Homan says of this new assignment.
Homan is a well-respected advocate for the poor. In 2006, he was appointed by President George W. Bush to the Helping to Enhance the Livelihood of People (HELP) Around the Globe Commission, an entity tasked to study U.S. foreign assistance and recommend ways to increase its effectiveness. From 2004-2007, Homan served as president of the Association of Evangelical Relief and Development Organizations (AERDO) and also served on and chaired the United States Agency for International Development's USAID Advisory Committee on Voluntary Foreign Aid (ACVFA) and the Alliance for Food Aid. Homan is one of the North American delegates to the 2010 Lausanne Congress for World Evangelization in Cape Town.
Homan has also served as vice president at Covenant Theological Seminary in St. Louis, Missouri. He is a graduate of Biola University with a degree in Communication Studies, and also an alumnus of the University of Nebraska–Lincoln, Washington University and Shanghai Normal College where he studied Organizational Communication, International Affairs and the Mandarin language, respectively. In 2005, Homan was awarded an honorary doctorate by Belhaven College.
The GMHC exists to inform, train, and equip health care professionals and students to use their medical skills to further God's kingdom, all through sharing the Gospel with those in need on both the international and domestic mission field. The GMHC offers a time to learn, network, mobilize for missions and spiritually encourage. Some 2,000 attendees arrive each year for the GMHC, the largest conference of its kind. In addition more than 100 exhibitors from mission agencies to humanitarian aid organizations also
attend the GMHC.
Register online now. Read more about GMHC 2010 at http://www.medicalmissions.com.
###