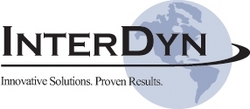 "We are thrilled that our team members are recognized among the best and the brightest in the Microsoft community and represent the most select, highest-quality group of participants across the global communities." Says Alan Kahn, Co-CEO, InterDyn AKA
New York, NY (PRWEB) October 20, 2010
InterDyn AKA announced two of their senior consultants received the Microsoft Most Valuable Professional (MVP) Award for Microsoft Dynamics CRM and Microsoft Dynamics GP, which recognizes exceptional technical community leaders from around the world who voluntarily share their deep, real-world knowledge about Microsoft technologies with others.
Potential MVPs are nominated by other technical community members, current and former MVPs, and Microsoft personnel who have noted their leadership and their willingness and ability to help others make the most of their Microsoft technology.
To receive the Microsoft MVP Award, MVP nominees undergo an extensive review process. A panel that includes members of the MVP team and Microsoft product groups evaluates each nominee's technical expertise and voluntary community contributions over the past year. The panel considers the quality, quantity, and impact of the nominee's contributions.
MVPs are independent of Microsoft, with separate opinions and perspectives, and are able to represent the views of the community members with whom they engage with. The Microsoft MVP Award Program honors non-Microsoft employees who are outstanding members of the technical community. The consultants' status as MVPs comes to them due to their dedication to Microsoft technology, and the support they gladly give to the global technical community.
As MVPs, the two will provide Microsoft product teams with critical feedback, speaking on behalf of the Microsoft Dynamics GP and Microsoft Dynamics CRM technical communities they represent. In addition, they will have the opportunity to speak at several IT-focused conferences and participate in evaluating unreleased software through beta testing programs. This privilege allows them to test future products and offer feedback on how to make the product better before it goes to market.
"We are thrilled that our team members are recognized among the best and the brightest in the Microsoft community and represent the most select, highest-quality group of participants across the global communities." Says Alan Kahn, Co-CEO, InterDyn AKA, "The feedback they will provide to Microsoft as MVPs will play an important part of the product development process and improve the overall product we deliver to our customers. MVPs are truly an inspiration to all of us and share an incredible passion for technology and for helping others."
About InterDyn AKA
InterDyn AKA is a leading Gold Certified partner dedicated to the sales, consulting, training and support of Microsoft Dynamics Business Solutions. InterDyn AKA focuses specifically on implementing and creating solutions around the Microsoft Dynamics GP (Great Plains), Microsoft Dynamics AX (Axapta) and Microsoft Dynamics CRM applications and Microsoft based portals and Business Intelligence (BI) solutions. As an InterDyn company, InterDyn AKA offers the advantage of specialized talents and industry expertise of more than 500 certified professionals supporting more than 3,500 customers worldwide. For more information about InterDyn AKA visit http://www.interdynaka.com.
###