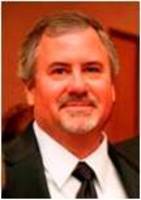 We are excited to have James join our leadership team. His tenure and knowledge are a direct compliment to our existing team. James' experience in the industry is clearly demonstrated through his certifications and awards
Mesa, AZ (Vocus) October 19, 2010
Clean Cut Lawns, a full-service landscape management company serving the valley's communities since 1994, is proud to announce the addition of James Potts to the leadership team.
James brings over twenty years of experience in the landscape and tree care industry, which include the following certifications Certified Arborist, Arizona Certified Landscape Professional, Certified Desert Landscape Professional, Turf Grass Professional, and Master Gardener. In 2009 James was awarded the title of Outstanding Landscape Contractor of the Year, from the Arizona Landscape Contractors Association.
Mr. Potts is passionate about the horticulture industry, specifically learning and teaching proper practices in sustainability. He has a strong knowledge of tree, plant and turf species and habits; is educated in the methods of plant care. James is experienced in the diagnosis of disease and problems that affect plant health in an urban desert environment.
"We are excited to have James join our leadership team. His tenure and knowledge are a direct compliment to our existing team. James' experience in the industry is clearly demonstrated through his certifications and awards," shared John Nation, President Clean Cut Lawns.
"I am looking forward to joining Clean Cut Lawns as Account Manager. They have a well established organization, with an excellent reputation for the implementation of proper practices in the industry," commented James Potts.
About Clean Cut Lawns, LLC.
Locally owned and operated, we are a full-service landscape management company that's been serving the valley's communities since 1994. With experienced, full time staff and the tools to do the job right we provide a full array of services from general maintenance to new installations. We provide you with the services to keep your properties healthy and looking great!
###