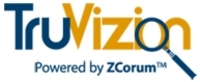 We rely on FierceCable as a great source of information on issues affecting the cable industry, so we're obviously very pleased that we were named to their inaugural list.
Alpharetta, GA (PRWEB) October 20, 2010 —
ZCorum, a wholesale provider of broadband services and software, has been named by FierceCable as one of their Fierce 15. ZCorum's TruVizion software was chosen due to its impact on cable operators who are using the software to better serve their subscribers and more efficiently manage day-to-day cable operations.
TruVizion gathers and records key data from the CMTS and cable modems, and presents that information as real-time and historical metrics within advanced diagnostics screens, charts and interactive maps. Cable operators use this information to track down and resolve problems ranging from an individual subscriber who is having trouble, to systemic plant issues causing poor service for multiple subscribers.
"We're truly honored that FierceCable has chosen ZCorum and our TruVizion application as one of their Fierce 15", said Julie Compann, President and Chief Operating Officer at ZCorum. "We rely on FierceCable as a great source of information on issues affecting the cable industry, so we're obviously very pleased that we were named to their inaugural list." This is the first annual Fierce 15 list for FierceCable, although other Fierce publications, such as FierceWireless and FierceVoIP, have named their Fierce 15 in previous years. ZCorum received another honor last week in being chosen by the STCE to demonstrate TruVizion as part of the first CTO-Led tours at the Expo.
FierceCable timed their announcement of the Fierce 15 with the SCTE Cable-Tec Expo taking place this week. According to Jim Barthold, Editor of FierceCable, the first FierceCable 15 is comprised only of products that are either in trial or actually deployed. There are no "whiteboard concepts" that are not yet in use in the real world. Their search centered on finding innovative companies that were already meeting customers' needs with their products. TruVizion was nominated for inclusion in the list by cable operators who are using the tool.
One operator who nominated ZCorum is Municipal Utilities & City Cable, which provides cable modem service for citizens in Poplar Bluff, Missouri. According to Michael Pry, network administrator, TruVizion has been invaluable in numerous ways, including helping him find intermittent plant issues. "Before we got TruVizion, we were unable to see any kind of historical data on our modems and CMTS. If something happened during the night but wasn't happening the next morning, we wouldn't see it. Now, not only do we have historical data on every cable modem in the system, we can even look at historic levels for all upstream and downstream channels for up to 90 days in the past."
Those interested in learning more about TruVizion can see a live demo in booth #2209 at the Cable-Tec Expo this week in New Orleans, or visit http://www.TruVizion.com to request a personal demonstration online.
About ZCorum
ZCorum provides broadband Internet and communication solutions to cable companies, telcos, utilities, and municipalities, assisting in all facets of broadband implementation, integration, engineering and consulting, network monitoring and diagnostics. ZCorum also offers wholesale, private-labeled Internet services, including data and VoIP provisioning, email, Web hosting, and 24x7 support for end-users, enabling service providers to compete effectively in their local rural and suburban markets. ZCorum is headquartered in Alpharetta, GA. For more information, please visit ZCorum.com. You can also follow ZCorum on Twitter, Facebook and through their corporate blog, The Business of Broadband.
###