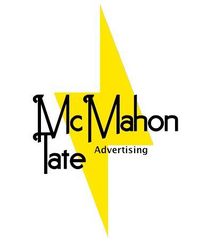 "Daisies are an ideal choice for a housewarming gift, funeral or romantic bouquet... and they are completely edible."
Los Angeles, CA (PRWEB) October 20, 2010
McMahon Tate, one of the nation's leading advertising agencies, announced today that they have been awarded the California Daisy Board account. The board is responsible for the increasing public awareness and consumer acceptance of California grown daisies.
Larry Tate, Managing Partner at McMahon Tate, stated, "We are pleased that the California Daisy Board choose McMahon Tate to grow their business. I have always loved daisies and look forward to creating advertising campaigns that will launch this flower into the privileged world once only occupied by roses, orchids, and perhaps tulips."
The agency has developed creative themes that will attempt to counter the image given to the flower by the 1960 movie "Please Don't Eat The Daisies" starring Doris Day and David Niven.
"This film had it all wrong," Tate explains. "Not only are daisies an ideal choice for a housewarming gift, funeral or romantic bouquet, but they are also completely edible," he claims.
McMahon Tate plans on developing a full scope marketing campaign to gain acceptance of the daisy in to a broad range of markets, and will utilize a multi-media approach including local and national television ads, radio commercials, online ads, billboards, and a print campaign that will target potential buyers through bridal, mortuary, and gourmet sector magazines.
The campaign will begin December 1, 2010.
For more information, please visit McMahon Tate Advertising at http://www.mcmahontate.com.
# # #