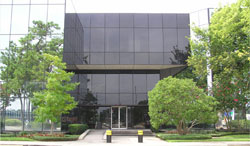 Spring, TX (PRWEB) October 21, 2010
Woodlands Ad Agency, LLC a new Houston advertising agency and internet marketing company, is now available to service the needs of the Greater Houston area from their corporate headquarters located in The Woodlands, TX. From Search Engine Optimization (SEO), Content Management Systems (CMS), and custom website design to full-blown internet marketing strategies, this new firm can supply everything that is required to fully leverage the strengths of both the local and global electronic marketplace.
Although the company officially opened in June, 2010, the creative forces behind Woodlands Ad Agency have been around since 2001. The TX advertising agency is headed by Darren Eiswirth who acts as both the CEO and Internet Marketing Director. Because the vast majority of his staff enjoys life in this small community, they established their headquarters close to home. This not only allows clients to take advantage of the lower cost compared to a Houston location, but has also created a family-friendly work environment and dramatically increased job satisfaction. When the need arises, they simply drive into Houston to meet with their clients.
The Woodlands Web Design and Marketing Services - This Texas advertising agency delivers more than just a good idea when a client signs a contract for services. They understand that even the most attractive design will not deliver without a marketing campaign that drives traffic to the online site. The design and marketing team at Woodlands Ad Agency takes a five-pronged approach to their client's success:
Custom Web Design - The design team evaluates the client's operation to fully understand their needs. This information is translated into a visually-appealing design built on top of the latest SEO techniques for top rankings on Google and other search engines.
Content Management - The client is empowered with a customized Joomla CMS that allows instant additions and changes to web pages, content, and announcements.
Graphic Design - A coordinated design approach is used to ensure the client's logo, printed material, and website display a matching graphic-design theme.
Search Engine Optimization - To make sure that their client's website is not lost in the vast number of pages returned by popular search engines, Woodlands Ad Agency ensures that their client's website shows up on the first page of search results for high traffic levels and unmatched ROI numbers.
Pay-Per-Click Marketing - Woodlands Ad Agency marketing experts have the knowledge and experience to get the best results for the lowest cost when using this potentially expensive sales technique.
For more information or to contact Woodlands Ad Agency, please visit http://WoodlandsAdAgency.com or call (281) 882-3885.
# # #