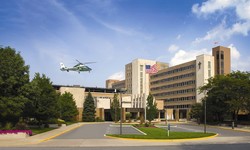 We are excited to test the Voalté solution. We believe it will allow our caregivers to be more responsive to our patient's needs.
Sarasota, FL (PRWEB) October 20, 2010
Voalté, a leader in point-of-care communication technology, today announced a newly established agreement with Parkview Health System to provide wireless communication for nurses and clinicians. This is the first installation of the Voalté One solution operating with Meru Networks, a pioneer in 802.11 enterprise networking, that will bring cutting edge communication technology to the Fort Wayne, Indiana hospital system.
The Voalté One application is a unified communications solution that enables users to send and receive presence-based text messages, make high definition voice calls across the hospital VoIP system, and receive critical care alarms on the iPhone, providing faster response time to patient needs.
"We are committed to enhancing the patient's experience during their stay at our hospitals," said Ron Double, CIO at Parkview Health. "We are excited to test the Voalté solution. We believe it will allow our caregivers to be more responsive to our patient's needs."
Following the success of the Voalté integration in four other hospitals, Parkview has initiated a pilot deployment in two of its hospitals and will become the first hospital group to implement the solution in the Midwest.
The pilot implementation at Parkview will include Voalté's secure encrypted text messaging feature as well as voice calls, which will be made over the Meru Networks VoIP-optimized network.
"We are looking forward to working with the Meru infrastructure," said Voalté CTO Benjamin King. "Meru's commitment to VoIP grade networking aligns perfectly with Voalté's user experience."
"Voalté, a strategic partner under the Meru WINS Program, is at the leading edge of providing unified communication solutions to large healthcare customers such as Parkview Health by leveraging the advanced capabilities of the Apple iPhone and high mobility, low latency, Wireless-like-Wire connectivity of the Meru WLAN," said Sarosh Vesuna, Vice President of Business Development for Meru.
Implementing the Voalté solution coupled with Meru's pervasive, high performance, high throughput and predictable wireless infrastructure, Parkview Health is able to accelerate critical care, improve patient safety, and keep nurses and clinicians continuously connected as they roam throughout the facility.
"Parkview is an early adopter of breakthrough technology, and we expect many hospitals in the region to follow their lead," said Trey Lauderdale, Vice President of Innovation at Voalté. "We are thrilled to work with them and look forward to helping them create the best point-of-care experience for their patients."
About Parkview Health System
Parkview Health is a not-for-profit, community-based health system that serves northeast Indiana, western Ohio and southern Michigan. Parkview is home to the region's first Verified Level II Adult and Pediatric Trauma Center. Additional services include the Samaritan Flight Program, Parkview Heart Institute, Parkview Ortho Hospital, a Certified Stroke Center, Women's & Children's Hospital, Outpatient Center, and Comprehensive Cancer Center. With 7,000 full and part-time employees, Parkview's mission is to provide quality health services and improve the health of the communities it serves. More information on Parkview Health can be found at http://www.parkview.com.
About Voalté
Voalté provides compelling software solutions for healthcare institutions that solve communication problems at the point of care. Voalté products are designed to be intuitive, high value, mission critical applications running on the latest generation of touch-based smartphones. For more information, visit http://www.Voalte.com or call 941.312.2830.
###