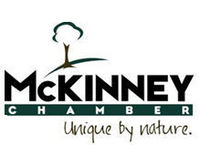 Mckinney, TX (Vocus) October 20, 2010
Members of Leadership McKinney will be volunteering their time and effort to work on several important projects aimed at providing enhancements to the property in terms of aesthetics and comfort for both the riders and their families during their visit to ManeGait.
The McKinney Community Development Corporation is this year's event sponsor. In addition, the following companies and individuals have generously donated money towards this cause in order to underwrite the actual cost of the event – Medical Center of McKinney, Pat Lobb Toyota, Torchmark Corporation, Compound Profit Corporation, Primo Microphone, Stonebridge Ranch & Associates, Inc., Charlie Turano, and Kirt Morris.
The projects will include planting live oak trees, building benches for riders to use while awaiting their turn to ride, and putting in a beautifully landscaped and shaded pergola observation structure for families and friends who are watching their loved ones ride in the uncovered arena. These improvements should enhance the overall experience and comfort level for the participants.
ManeGait has been serving Collin County, Denton, Grayson and parts of Dallas counties since its inception. It is a dynamic non-profit therapeutic horsemanship center and is located on a beautiful, rolling 14 acre site. ManeGait's primary focus is to deliver the best in therapeutic equestrian activities and therapy in a caring, high-integrity environment for both children and adults with cognitive and sensory disabilities.
Leadership McKinney began in 1988 as a community leadership development program and is a program of the McKinney Chamber of Commerce. The program's central objective is to continuously provide McKinney with a diverse group of individuals, representing all sectors of our community, who are committed to assuming a greater responsibility for the future of our city. The program uses fundamental and contemporary leadership practices, while operating under a community trusteeship framework which encourages leaders to commit to making our community a better place for all.
Leadership McKinney would like to invite members of the media to come out to ManeGait, located at 3160 N. Custer, McKinney, TX, 75071, on October 23, 2010 and participate in the ribbon cutting ceremony at noon.
The McKinney Chamber of Commerce is an advocate and voice for the McKinney business community. The Chamber represents over 39,000 employees from approximately 1,200 business investors in the McKinney and North Texas region. It serves as the unified business voice for McKinney. With a rich heritage of leadership and collaboration, the Chamber works in partnership with the City of McKinney and the corporate community to promote, advocate for and expand business in the city and further develop and market McKinney's advantages as a premier location for doing business.
This release was powered by Compound Profit's Working Capital Factoring Division
###