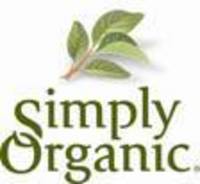 We believe that the best recipes start with the highest quality, organic ingredients and are made better only by enhancements of the same standard
Norway, IA (Vocus) October 20, 2010
Hosting a Thanksgiving meal can be stressful. You can even lose sight of the true purpose of the holiday – fellowship and giving thanks. That's why two of the leading organic brands have teamed up to help you simplify your celebration and find time to put the "Thanks" back into Thanksgiving.
Organic Valley, America's largest cooperative of organic farmers and Simply Organic, the leading organic seasonings manufacturer in the US, today launched a series of recipes and an online Thanksgiving Meal Planner designed to help home cooks transform a few quality ingredients into simple, but delicious holiday meals. The meal planner can be downloaded at either http://www.organicvalley.coop or http://www.simplyorganicfoods.com.
Included in the Thanksgiving meal planner are all the elements you need to host a stress-free organic holiday, including:

Invitations that can be printed as postcards or sent electronically;
A calendared schedule of activities;
Menu suggestions for appetizers through desserts, including spinach crock-pot dip to savory apple-shallot stuffing to mulling spice brined turkey to pumpkin cake;
Shopping lists for ingredients based on the meal suggestions you decide to prepare; and
Games and fun activities for the kids to keep them from being underfoot.
Simply Organic's Senior Brand Manager, Kory Kazimour, also points out "by using our meal planner, to serve 8 to 10 people, the total cost is less than $11 a person — and that's based on using organic ingredients wherever possible. There aren't many restaurants where you can order an organic meal — appetizers, turkey, sides and dessert for less than that price." All the items you need for your Thanksgiving meal planner can be found at natural and organic retailers across the U.S. In case you can't find a local natural grocer near you, Simply Organic will have all the spice and seasoning ingredients available for online ordering and shipping, while the organic turkey can be ordered at http://www.organicprairie.org.
The other exciting aspect to this collaboration between Organic Valley and Simply Organic is the weekly-themed gift basket containing over $45 of organic dairy and seasoning products from both co-ops. All you have to do is sign up at either website or on Facebook at http://www.facebook.com/OrganicValley or http://www.facebook.com/SimplyOrganic.
"We believe that the best recipes start with the highest quality, organic ingredients and are made better only by enhancements of the same standard. Simply Organic seasonings are a great match to Organic Valley eggs, butter, cream, cheese and other recipe foundations," adds Tripp Hughes, Director of Category Management at Organic Valley.
Note to editors: Photo images available upon request.
Organic Valley Family of Farms: Independent and Farmer-Owned
Organic Valley is America's largest cooperative of organic farmers and one of the nation's leading organic brands. Organized in 1988, it represents 1,630 farmers in 33 states and one Canadian province, and achieved $520 million in 2009 sales. Focused on its founding mission of saving family farms through organic farming, Organic Valley produces a variety of organic foods, including organic milk, soy, cheese, butter, spreads, creams, yogurt, eggs, produce and juice, which are sold in supermarkets, natural foods stores and food cooperatives nationwide. The same farmers who produce for Organic Valley also produce a full range of delicious organic meat under the Organic Prairie Family of Farms label. For further information, call 1-888-444-MILK or visit http://www.organicvalley.coop, http://www.organicprairie.com and the cooperative's farmer website, http://www.farmers.coop. Organic Valley is also on Twitter @Organic_Valley.
Simply Organic®
Simply Organic®, an all-organic brand from Frontier Natural Products Co-op™, offers an extensive and growing selection of certified organic spices, seasonings and baking flavors while supporting organic agriculture around the globe. By providing the best available organic seasonings and donating one percent of sales to organic farming causes, Simply Organic genuinely offers "a way to eat, the way to live." Find out more about Simply Organic at http://www.simplyorganicfoods.com. Twitter us at @SimplyOrgFoods.
Frontier Natural Products Co-op™
Founded in 1976 and based in Norway, Iowa, Frontier Natural Products Co-op™ offers a full line of natural and organic products under the Frontier, Simply Organic®, Aura Cacia® and Aura Cacia Organics® brands. Products include culinary herbs, spices and baking flavors; bulk herbs and spices; and natural and organic aromatherapy products. Frontier's goal is to provide consumers with the highest-quality organic and natural products while supporting and promoting social and environmental responsibility. For more information, visit Frontier's website at http://www.frontiercoop.com. Twitter us at @FrontierCoop.
###