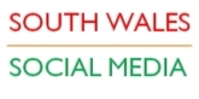 Give your audience a voice
(PRWEB) October 26, 2010
South Wales Social Media now offers social media outsourcing to smaller businesses in South Wales and the West Midlands.
Many small businesses want to get involved in social media but do not have the time or the expertise to do it and budgets will not stretch to taking on an additional employee. They understand that the use of social media to promote their business will give low cost access to millions of social media users. By engaging with those users, businesses will benefit from their recommendations to others within multiple social networks, reinforcing the effectiveness of the message. Social media is an opportunity not to be missed.
One readily available solution to this dilemma is to outsource social media activity to South Wales Social Media. This will give the business an effective presence on Facebook, Twitter, Linkedin, YouTube or whichever social media network is the most relevant to the service or product.
Throughout November, South Wales Social Media are offering new customers free set up on Facebook and Twitter.
South Wales Social Media will develop a strategy to get the chosen message across to customers and prospects, set up the appropriate social media accounts to convey the message, create content that supports the message as well as informing customers and prospects in a more general way, monitor responses, engage in conversations about the business, product or service and ensure that there is a clear policy for protecting the reputation of the business.
For an informal discussion about outsourcing Social Media contact South Wales Social Media today on 01600 715508 or visit the website http://www.SouthWales-SocialMedia.co.uk
###