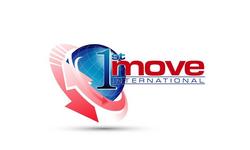 Helpful Hints when planning to move overseas
(PRWeb UK) October 27, 2010
Bristol based international removals company, 1st Move International, has seen a month on month growth over the last quarter and hit an all time high last month where they have seen the most people ever moving overseas for a new life.
The company based in Avonmouth, established in 1998 & members of the British International Freight Association (BIFA) confirm that most of their movers are heading for destinations including Australia, USA, Canada & Cyprus, although other destinations such as Singapore and Saudi Arabia are also becoming popular.
They have put together a few helpful hints for anyone looking to move abroad.
Helpful Hints when moving overseas: -

Plan ahead – don't leave booking a collection day until the last minute. Try to select and book a moving company at least 4-6 weeks in advance.
When packing things remember... Fresh Air is expensive! Don't take things that are not really needed, it's a great time to clear out some of that clutter!
Use all available space – space in things like washing machines, tumble dryers and wardrobes can be used for things like bags of clothes or soft furnishings.
Selective packing – moving companies should give their clients the option to pack things themselves should they wish to. However, do remember to ask if this will affect available insurance cover.
Extra peace of mind – don't forget, Insurance cover is a valuable addition to international moves for added peace of mind.
Choose a reputable mover – the right overseas removals company will handle their client's personal belongings with the utmost care and attention ensuring that everything arrives both quickly and safely.
For more information have a look at their website: http://www.shipit.co.uk
Contact Details: Jackie Parfitt, Sales & Marketing Manager jackie(at)shipit(dot)co(dot)uk
###