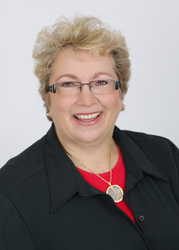 What Successful Solopreneurs Know and Do
Reston, VA (Vocus) October 21, 2010
Kim Lysik Di Santi, WomenEntrepreneur.com columnist, executive coach and president of Total Strategy, will be a featured speaker at the 2010 Northern Virginia Women's Business Conference on November 19 at the National Conference Center in Lansdowne, VA. Di Santi will present a workshop, "What Successful Solopreneurs Know and Do," during the morning session.
The second annual conference features business women from the Washington, DC, region speaking on subjects, which include branding, women's health, goal setting and management, empowering women in finance, marketing and social media, dressing for success, and work and life balance. Last year's conference drew an attendance of more than 350 business women.
Di Santi is a successful solopreneur, who recently celebrated the tenth anniversary of her coaching business. Working from her home in Reston, she works with clients around the country. She is also a columnist for Womenentrerpeneur.com Di Santi's columns, "The Mother Load," appears monthly on the national site, which is a sister site to Entrerpeneur.com and Entrepreneur Magazine.
"Eighty-one percent of women-owned firms are solopreneurs and 79 percent of women-owned firms make less than $50,000," says Di Santi. "I see this these firms as untapped potential and hope to show how they can increase their sales and their success."
Di Santi started her own business after spending 19 years in sales and marketing. She held management positions at the Newspaper Advertising Bureau and served as sales director at Washington Post-Newsweek Interactive. A graduate of Coach University, Di Santi is an authority on the administration and analysis of behavioral assessments. She is a certified professional behavioral analyst and a certified professional values analyst. She works with small business owners, entrepreneurs, executives and sales professionals to help them increase their revenue. About 70 percent of Kim's clients are women.
The Northern Virginia Business Women's Conference is presented by Johnson Promotions & Events and Reston Limousine. To register, visit the conference website.
About Kim Lysik Di Santi
Kim Lysik Di Santi launched her executive coaching business, Total Strategy, in 1999, after working 19 years in sales and marketing. In ten years, she has logged nearly 3,000 hours coaching more than 185 clients. She is ranked among the top nine percent in the coaching profession. She serves on Board of the Washington, D.C., Chapter of National Organization of Women Business Owners and as director of programs and events.
At mid-career and with a successful business coaching practice, Di Santi became a first-time mother in 2005. She was 43. She learned by doing - juggling roles as a wife, mother, sister, daughter, pet owner, friend, confidante and cheerleader to her clients. Since then, Di Santi has added a niche to her repertoire: teaching other women how to combine a career and motherhood. Di Santi's column, The Mother Lode, was launched on September 16, 2009.
###