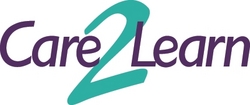 Tampa (PRWEB) October 25, 2010
Care2Learn, Inc., the leader in online continuing education and training for post-acute healthcare providers, will be at the 2010 American Association of Homes and Services for the Aging (AAHSA) Annual Meeting & Exposition in Los Angeles, CA November 1 - 3. Conference attendees can stop by Booth 2113 at the Los Angeles Convention Center to explore Care2Learn's latest options for healthcare training online for the entire staff of long-term care and assisted living facilities, as well as rehabilitation therapists, home care and hospice care providers.
Care2Learn will share the AAHSA Exhibit Hall—billed as the place where "knowledge meets the market"—with more than 500 companies and 2,000 healthcare business supply leaders at the largest expo in the aging services field. Attendees from all aspects of the industry, including nursing home administrators, dieticians, rehabilitation specialists, certified nursing assistants (CNAs), activities coordinators, social workers, and more, can speak personally with Care2Learn staffers about the company's customized healthcare training online, which covers the full spectrum of disciplines in the post-acute care arena and can be implemented quickly for any number of employees at any size organization. In addition, Expo visitors who stop by the Care2Learn booth can enter to win round-trip airfare (up to $500) to "Fly Home for the Holidays" and can mark off their Care2Learn-sponsored square in AAHSA's prize-fueled "Bingo" promotion.
About Care2Learn
Founded in 2000, Care2Learn provides online continuing education solutions to the post-acute healthcare market, which includes nursing homes, assisted living facilities, rehabilitation centers, and home healthcare and hospice facilities. The Care2Learn course library includes approximately 800 accredited course hours delivered to more than 240,000 healthcare professionals in all 50 states.
Acquired by RedVector, an online continuing education company for the design, engineering, and construction industries, Care2Learn continues to grow by offering customized online eLearning universities to companies that want to offer training and education solutions to their entire staff in a cost-effective, easy-to-use, and readily accessible manner. For further information, call 1-866-703-9418 or visit http://www.Care2Learn.com.
###