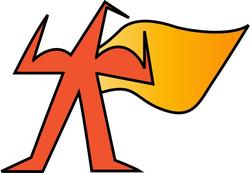 the average print buyer will save $20,000 per year in printing costs
Sunnyvale, CA (PRWEB) October 21, 2010
SuperStarPrinting.com has just announced the official launch of its discount platform that will save the average print buyer $20,000 per year in printing costs.
Go to Superstar Printing.com to find their featured deal of the week for their printing and marketing services. The regular price, discount offered and how long the deal will be available are displayed on an easy to use customer interface.
The "in-house" printing capabilities of SuperStarPrinting ensure that users get the very best deals, unbeatable by any other company. More importantly, Superstar Printing offers top quality products with lightning fast turnaround. The typical job goes from order to shipping 5-7 working days on average.
SuperStarPrinting.com is a product created by Status 5 Studio, Inc., in their Brand Incubator. Status 5 Studio, Inc., is a Silicon Valley marketing agency, specializing in turnkey marketing solutions for companies of all sizes, looking to streamline their processes and lower their overhead.
# # #