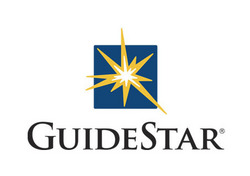 Giving Power: New Fundraising Tools.
Washington, DC (Vocus) October 20, 2010
Please join us for the free webinar "Giving Power: New Fundraising Tools."
Presenters:

Thon Morse, president and founder of KIMBIA
Spencer Whelan, director of marketing & communications at KIMBIA
Facilitator:

Live Tweeting Encouraged: @GuideStarUSA encourages you to connect with other webinar participants, submit your questions to the host and speakers, and follow the online conversation by live tweeting using the identifier #givingpower.
Where: Space is limited! Register online today by visiting http://www.guidestar.org/news, clicking on "GuideStar Webinars," and then "Register Now."
When: Tuesday, November 9, 2010, 1:00-2:00 pm ET
Why: This webinar will show how giving tools can help nonprofits encourage donations. KIMBIA will share examples of how these tools have recently been deployed by nonprofits and how they boosted fundraising results. This powerful Web-based platform provides nonprofits with tools that give power back to the organizations and the donors who support them.
Over the past year, KIMBIA has partnered with GuideStar to provide unique fundraising solutions for community foundations. Learn how you can use this powerful giving platform.
About GuideStar
GuideStar, http://www.guidestar.org, the premier source of nonprofit data, connects people and organizations with information on the programs and finances of more than 1.8 million IRS-recognized nonprofits. GuideStar serves a wide audience inside and outside the nonprofit sector, including individual donors, nonprofit leaders, grantmakers, government officials, academic researchers, and the media.
###