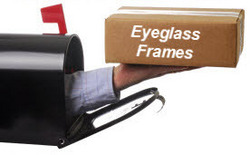 The traditional way of selling eyeglasses has not kept up with the way consumers like to shop today. For many people, buying eyeglasses is not a positive experience
Draper, UT (Vocus) October 21, 2010
Eyeglass sales exceed $17b annually in the US. Currently less than 3% of eyeglasses are sold online, but that number is growing fast as consumers are learning that buying glasses online is safe, convenient and a great value. Experts predict that online eyeglasses will become 15% of the eyeglass market within the next 5 to 7 years. This is supported by the fact that apparel, shoes and jewelry, all "consumer trial barrier products", have given up 10% to 15% of their market to online shoppers.
Web Vision Centers has researched consumer data and conducted focus groups to truly understand the consumer eyeglass shopping experience. The company's President, Bob Main (former SVP at 1800CONTACTS, SVP at GlassesDirect.com, Director of Operations at LensCrafters and optical industry veteran) states, "The traditional way of selling eyeglasses has not kept up with the way consumers like to shop today. For many people, buying eyeglasses is not a positive experience". He contends that the current method of buying eyeglasses is not convenient, is time consuming and expensive. Main adds, "Web Vision Centers is providing the consumer a new and better way to buy eyeglasses."
The new company website, outlines the company's unique approach to selling eyeglasses, commitment to quality and superior customer service. It also reviews their three current online eyeglass websites, Fashion For Glasses, Half Price Eyeglasses and Try Glasses For Free. The very unique Try Before You Buy program highlighted on TryGlassesForFree.com, allows visitors to select up to four eyeglass frames to have sent to their home or office. This eyeglass frame evaluation program is available at no cost and no obligation to buy anything. On the new company website, visitors can also download the free and informative white paper, Six Things To Know When Buying Eyeglasses Online.
###