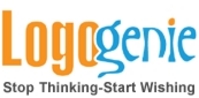 Magical Solution For Your Branding
(PRWEB) October 22, 2010
Logo Genie launched brand-new initiatives on Monday, August 23, 2009 as part of the company's mission by taking care of work load from Clients all over the WORLD; the company's CEO Mr. Sam Pierce took a bold step by developing a Private Message Board System (PMB), the 2nd Largest in logo/graphics design Industry currently in business. Logo genie spends over $100,000 for the development of such user friendly Interface that provides the company a boost over the period of last one month.
PMB system has 5 main features:

Friendly User Interface
File Sharing & Messaging
Easy Project Management
Fast Order Tracking and Status Report
Provide Feedback
Logo Genie founder and president, explains, "We are eager to take more bolder steps in future to take logo genie to the next level."
To be successful in today's competitive market, one has to have an image, & a well designed business logo design is a big part of it. A logo tells a lot about a brand and should truly represent it. That is why one should be extremely careful while choosing a logo design company for its corporate logo, Logo Genie is all about what you aspire to be, how you want to be seen and this is where we come in! With our custom logo design service you will get your custom logo done in no time.
Apart from logo design services Logo Genie also delivering a wide range of other design packages including web design and development, banner ads design, brochure design, landing page design, mini-sites design, stationery design and e-cover design and etc.
For further details please visit our website:http://www.logo-genie.com
Or feel free to call us at our 24/7 customer support can be reached at 0877-211-0230
###