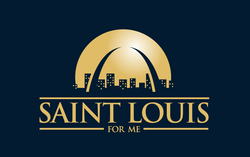 My idea was for customers and business owners to have a closer and easier way of reaching out to each other
Florissant, MO (PRWEB) October 26, 2010
The social media friendly St. Louis City Guide has officially hit the streets of Saint Louis. The new website "Saint Louis For Me" focuses on bridging the gap between exploring and learning about the local community and sharing them with your own personal community.
Not only is "Saint Louis For Me" a city guide; it also leverages the growing influence of Web 2.0 technology to offer a blend of convenience when searching for anything within the St. Louis metro area.This is done through the use of membership accounts for both businesses and potential customers. "My idea was for customers and business owners to have a closer and easier way of reaching out to each other" said the owner Shawn Moore of Saint Louis For Me.
The newly created city guide is now open and is encouraged to be used by everyone within the metropolitan area. The site offers business listings, upcoming events, articles, blogs, and even a classified section that can all be linked to many social media outlets. Such media outlets as Facebook, Twitter, and Youtube are completely accessible no matter if you're just posting information for a garage sale or creating a detailed upcoming listing for an event.
Business owners can create additional visibility with ease by first promoting on "Saint Louis For Me" and through the use of other popular web 2.0 sites mentioned (Facebook, Twitter, & Youtube), one click of a button can link all of these websites together providing maximum exposure in very little time. The business listing for a well known local skate park called Ramp Riders provides a good example of taking advantage of its many features on the "Saint Louis For Me" website.
To learn more, visit http://www.stlouisforme.com or contact admin(at)stlouisforme(dot)com
###