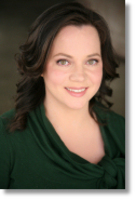 "There are entrepreneurs who consistently attract a steady stream of clients and referrals, and even have a waiting list of prospective clients knocking at the door."
(PRWEB) October 21, 2010
Filling the room at a live event – and then turning attendees into customers long-term – requires a systemized process. Although it may seem simple, filling the room is not as easy as it looks. With her first-ever free telesummit, Event Marketing Expert Bernadette Doyle, who specializes in attracting clients like magnets, will bring together a team of the hottest names in event marketing (Jenny Hamby, Bari Baumgardner, David Neagle, Adam Urbanski and Yanik Silver) to teach people to do just that.
Many people know that promoting live events like seminars, workshops, training courses or retreats can be highly lucrative. What they don't know is that even seasoned direct response marketing pros consider live events the most challenging products to promote. That's why Doyle has decided to put together the "Event Money Machine" – a free telesummit beginning October 25, during which 10 of the hottest names in event marketing will share their secrets for making money with live events.
Attendees will learn:

The single most important reason to NEVER promote an event, and still fill seats with qualified prospects every time.
The secret method for getting celebrities showcased at an event.
How to get attendees to buy tickets in advance.
How to make money off an event again and again.
The single biggest hurdle entrepreneurs face when trying to sell their high-dollar services or products at a live event.
The easiest way to sell products to your target audience.
Why confidence can be the biggest barrier to making money at an event.
The 6-figure underground technique seasoned marketers use to sell multiple products at events.
5 key attendee attracting strategies to use TODAY that won't cost a dime.
Doyle said this telesummit stands out from the rest because she has assembled a team of the biggest minds in event marketing to teach attendees exactly how to make money with their events. The speakers have come together to reveal scientific, proven strategies for turning events into money machines.
Learn more about the "Event Money Machine" at http://www.eventmoneymachine.com
Bernadette Doyle created Client Magnets Ltd to help self-employed people solve one of their biggest business problems: attract a steady stream of clients. If you'd like to receive invaluable tips and advice on how to attract clients with ease, register at http://www.clientmagnets.com.
###